I just found out (thanks to John Moss) that SNC has out a new blank with blue plastic instead of the whit plastic I have headstamped SNC 9mm pictured below.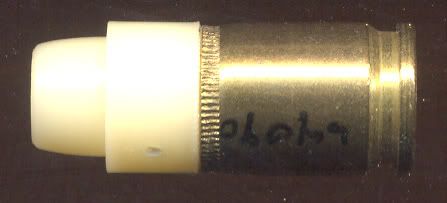 Has anyone seen the blue blank??? Is there one available??? Are there any colors besides white and blue???
EOD sent me a photo of another SNC blank. This one is headstamped: IVI 02 9mm and is significantly different than the one I have. Does anyone have one of these available???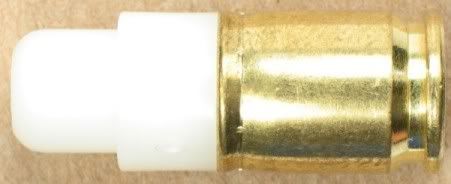 There also appear the 9mm FX marking cartridges are available now in orange (a color I don't have) and in a darker green than my specimen. Any of these around??? Here are the colors I have: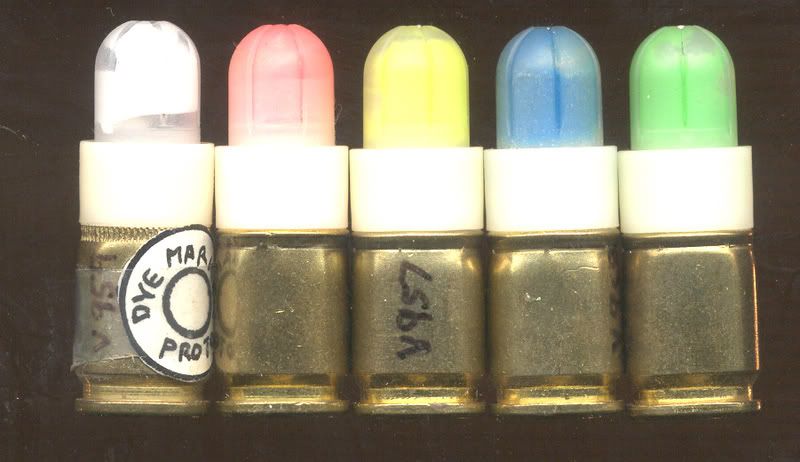 The new CQT short range has a yellow plastic top to the case instead of the older blue, white or translucent white. I have the yellow but John M could use one. Here are the color variations in my collection: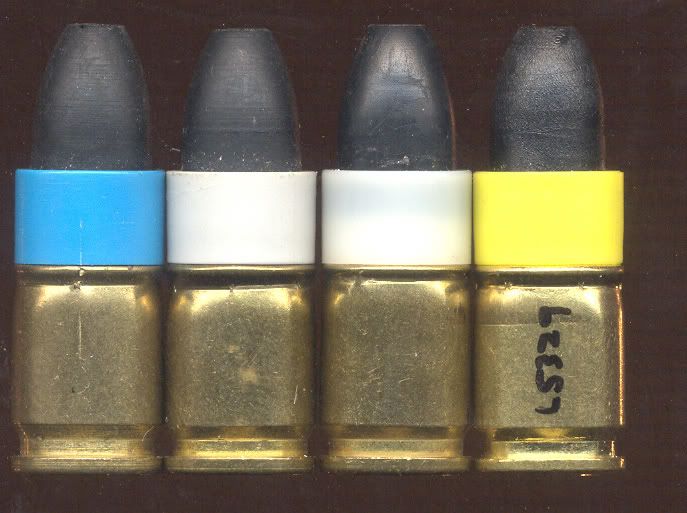 The gray and translucent white are a little hard to distinguish, but the white is the one on the right of the gray.
Here are some interesting variations on the FX rounds: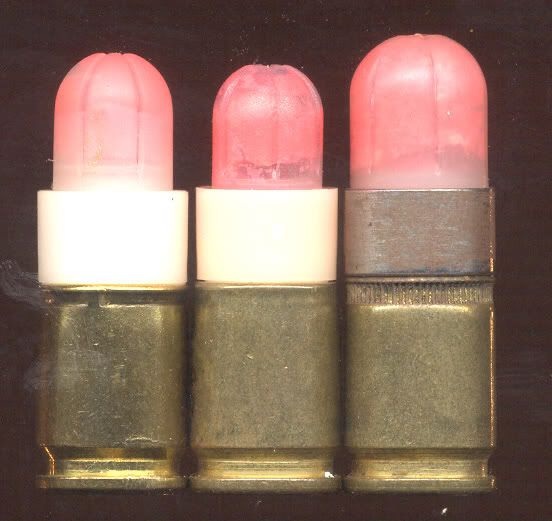 –The cartridge on the left is the normal pink/red FX.
–The middle cartridge is headstamped SNC 9mm, but the bullet is 0.28" instead of the normal 0.30" diameter.
–The cartridge on the right is unheadstamped, with a steel top on the case and a 9mm bullet. It appears to be the first prototype of the FX.
I also have some strange boxes of the CQT loads and would appreciate any information any of you may have on any of these loads or boxes. They all look like early test samples. All came from the same place. There isn't much exceptional about the cartridges themselves.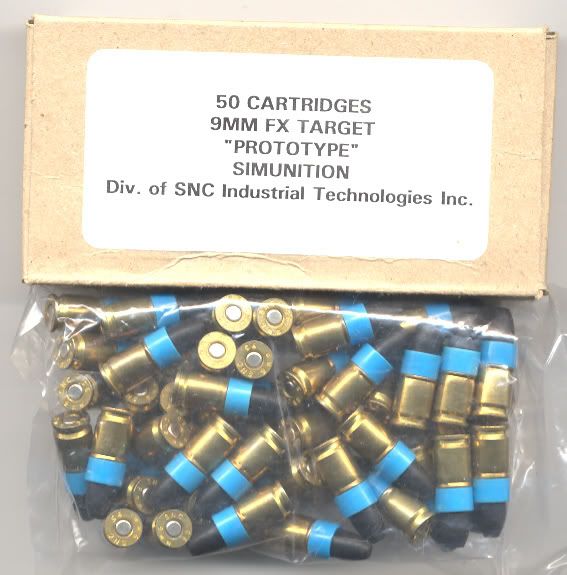 These cartridges are headstamped SNC 9mm 95. Note they were still using the term FX Target, not CQT on the box label. Has anyone seen this type of packing? the rounds did not come in the normal black plastic tray.

These have the gray case plastic and are headstamped IVI 9mm 96.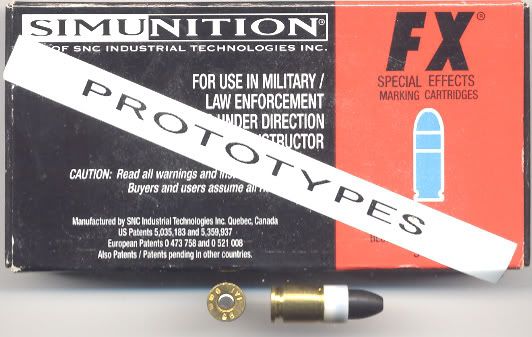 These cartridges have the IVI 9mm 96 headstamp and the white translucent plastic top to the case. Note that they are in a FX marking cartridge box with an overlabel.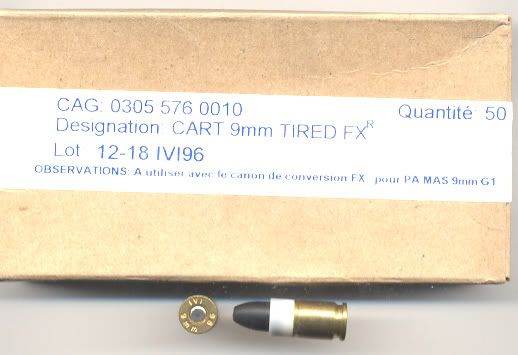 Another box with the white translucent plastic with the IVI 9mm 96 headstamp. They were packed loose in the box when I got them. The label and the reference to the MAS 9mm G1 may indicate they were made for France.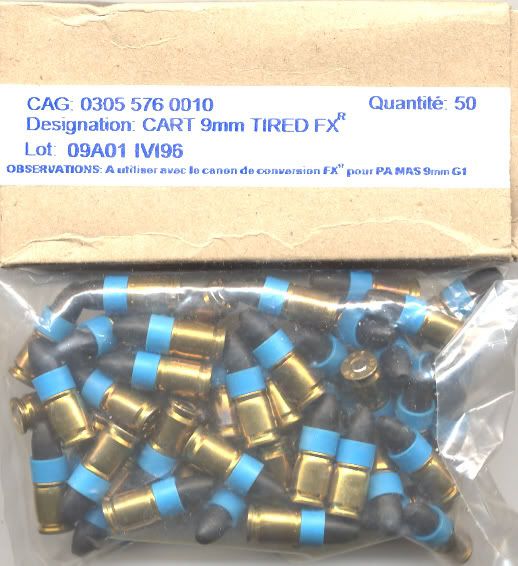 Another French box label, these cartridges are headstamped IVI 9mm 96 and again have the clear plastic bag packing. There is one more box that is identical to this except it is lot 01A01 IVI95 and has the clear plastic bag packing and the cartridges have blue plastic and are headstamped SNC 9mm 95.
Any ideas or information on these boxes would be much appreciated!!!
Cheers, Lew