I have in the collection two 9mm with Arcane type bullets, but I doubt they are Arcane. Would appreciate any help on the ID of these cartridges.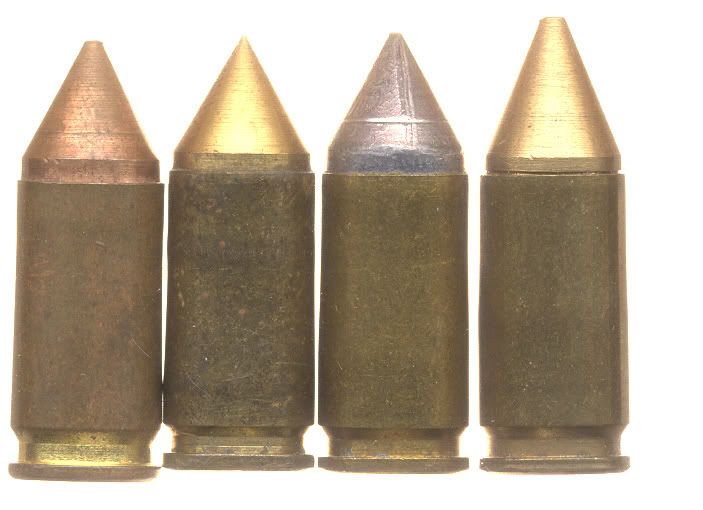 The cartridge on the left is Arcane. All the Arcane I have seen have copper colored bullets. On the right is a SIB load with an Arcane style ogive but a brass color bullet.
The two in the middle are the two unknowns.
The brass bullet load is 27.7mm oal and 143gr oaw. This round has a commercial FC headstamp like many of the SIB loads
The lead bullet load is 28mm oal and 163gr oaw. This round has a commercial WIN headstamp indicating it was made after Arcane was out of business. It looks similar to the Hi-Vel load with the same style lead bullet, but the Hi-Vel loads I have seen with this bullet use Midway cases and I think they all predate the WIN headstamp. My Hi-Vel load is 27.5mm oal and 160gr oaw.
Any ideas appreciated.
Cheers, Lew