Sampson Machine Works of Costa Mesa California is known for making aluminum cases in 38 Special short range cartridges that could be reloaded multiple times with just a large primer and red wax bullets sold by CCI as "Red-Jet" bullets. (illustrated in Otto Witt's book on 38 Specials). I understand that they were also made in other calibers including 44.
In Europe last year I obtained the case illustrated below. It reportedly came from a box or packet labelled Sampson and indicated the cases were to be loaded with CCI bullets and CCI 550 primers. The corrosion appears to be from the foam tray holding the case.
Has anyone seen one of these cases?
Does anyone have a box for these Sampson cases?
Can anyone confirm that Sampson made 9mmP?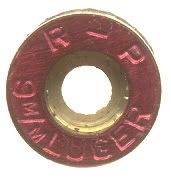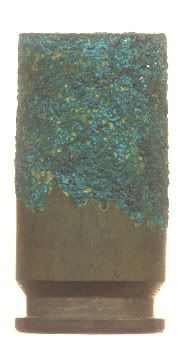 Thanks.