Here are some of the interesting items I sound at SLICS-Always surprises.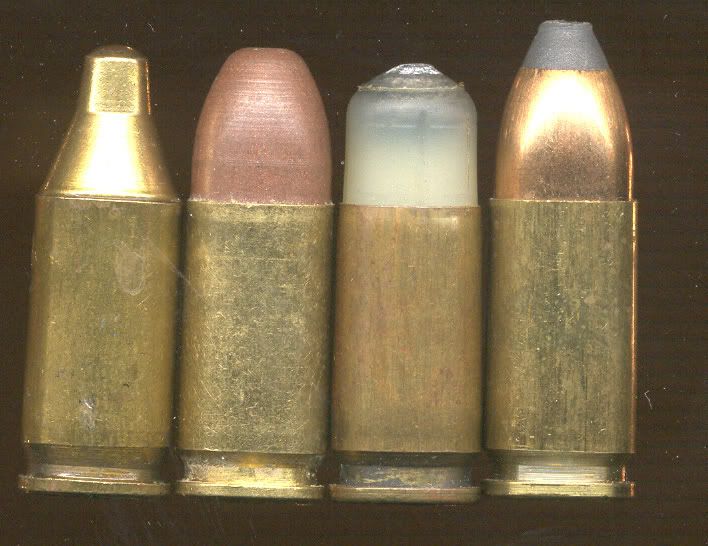 From the right:
– An experimental by CBC with a plastic core bullet. Overall weight is 91 gr. Does anyone have any information on this load? What was it called and what was the purpose?
– This is a Colt SSB load with only a single LEAD bullet in the plastic sleeve. Weight is 94gr. Has anyone seen anything similar??? Know anything about it???
– A new headstamp by IVI in 00, 01 and 02 dates with frangible bullets. The date indicates it is a police or military contract load. Who was it made for???
– This one is French, I suspect. I have a very similar load with a SFM military headstamp from 1981. I obtained this round in the very early 1980s. The SFM headstamped round is on the right below and the norma headstamp load is on the left. Note the slight difference in bullet shape.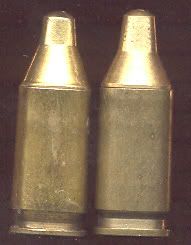 Who produced these two loads? Perhaps Philippe R has the answer!
Cheers,
Lew