Today I found this (100 rounds value pack) Winchester box with 9x19 cartridges
at a local gunstore…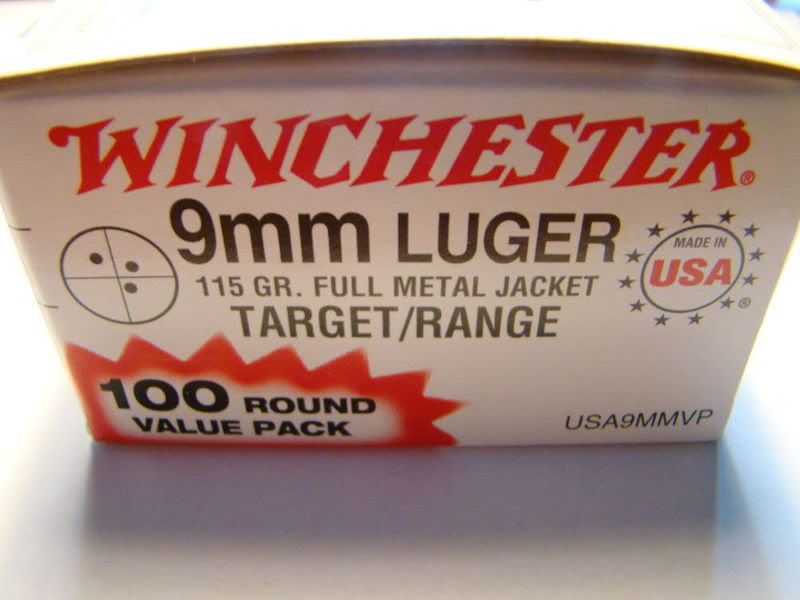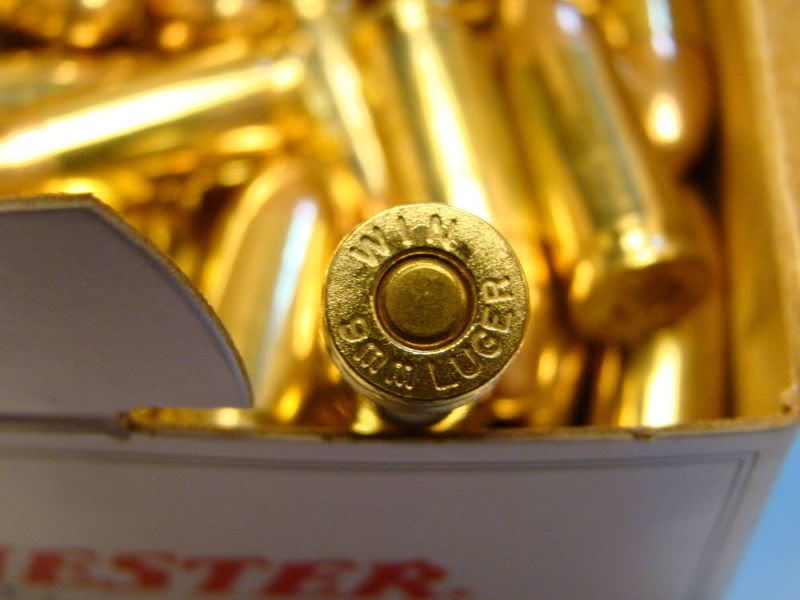 These boxes are not new to the United States. They have been out for a number of years by Winchester and Remington, and probably over ten or fifteen years in the CCI Aluminum-case Blazer Line.
I have in my collection the following"
100 Round:
Winchester .380, 9mm Para (2 Variations), .40 S&W and .45 Auto (Two variations)
Remington: 9mm for both FMJ and HP rounds, .40 S&W and .45 Auto
CCI Blazer: 9mm Para (8 Variations); 45 Auto (3 Variations).
250 Rounds:
UMC (Remington Generic): 9mm Para, .40 S&W, .45 Auto
Sellier & Bellot: 9mm Para
Magtech (CBC of Brazil): 9 mm Para
Speer (Brass case): .40 S& W HP
There are no doubt others I don't have. This does not include the 250 round cartons used in Europe for years, containing 10, 25-round boxes. The boxes listed above, including the S&B, are all "bulk pack" boxes.
It is a good marketing concept aimed at keeping price down to encourage competition shooters and casual but avid shooters to use factory ammunition.
Thanks John for the response.
I did not no that this was a old concept of selling cartridges…
But I never seen it before over here in The Netherlands…
all my Best
gyrojet
They are very rare! I only have 10 or 12 in my shooting ammo closet!
Harrie, let me know if you want some of the .45 boxes listed above, I might have a few of those.
They are rare in the Netherlands, but Walmart stocks them in the US.
Great shooting ammuntion for the P08. Very close to original specs.
Gyro, what shop was it? If they have some more, I might get a decent supply for myself, it's very good shooting material!
It is very good shooting ammo, and also some of the cheapest around…if you can find it. Wal-Marts now seem to have very little usable ammo lately with everyone stocking up expecting harsh new laws to be enacted. Perhaps you will start to get it all in Europe.
Vlim see you PM…
regards
gyrojet
Gyro, thanks for the info,
Will start working on a range report shortly :)
I've been floored by one of my chronical health problems this week, but managed to get some tests done earlier:
As expected the Winchester functioned almost flawlessly in the P08. Just one extraction problem, extractor slipping over the rim.
Grouping is in line with that of S&B 124gr. S&B burns more cleanly, leaving virtually no residue behind. The Winchester does leave behind some unburnt residue, quite similar to the GeCo 9x19 we used to sell at our range. Although the S&B brass is slightly lighter than the Winchester brass, it withstands deformations better.
So I still prefer the S&B, but the Winchester is certainly a very good alternative.