Last year I bought a box of Hornady 9mm steel case HP loads when they came out. Just recently I bought another box because the label had changed significantly (the 2010 box was just white with a silver end label.
When I got the box I noticed that the cases were very different. The 2010 cases had a dark, slightly greenish gray lacquered steel case. The 2011 loads have a medium-light gray flat finish. The headstamp did not change.
I gotta believe these cases are made in Russia!
Below are the photos of the loads and the boxes.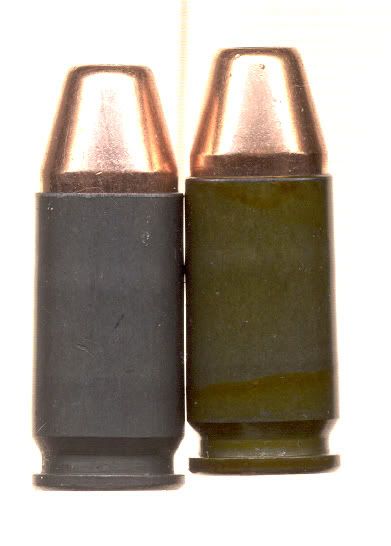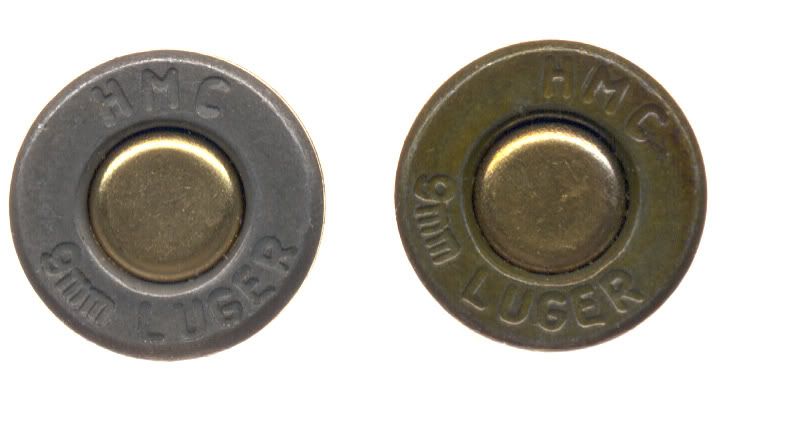 Note the order of the box photos is switched between the two photos. The box label and end flap marked "STEEL MATCH" go together.
It is interesting that the depth of the boxes is about a quarter of an inch more than needed for these loads.
Cheers,
Lew