The only thing I'm reasonably sure about is the cartridge type - 9x57 - beyond that, I'm guessing . . . big time.
It seems very odd that this would have no headstamp. Base faced off? Rim thickness measures 1,19mm / 0.047" . . . which seems thin. Ancient handloads in cases fabricated from something else? Factory development lot? Old handloading label from some Germanic nation? Why is there a "Made in Germany" handstamp on the box below the label? "Rottw. P. Nr." ???
Any ideas, folks? Throw me a line, 'cause I'm already under water on this one!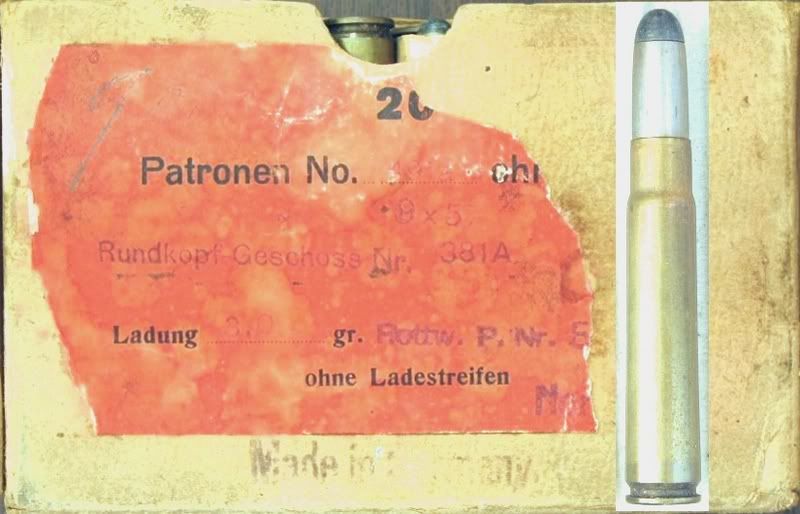 This is the base: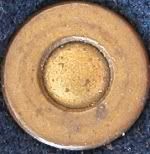 .