A friend of mine used to work at Aberdeen and has this for a momento.
It's a 5" Naval shell necked down to 105MM.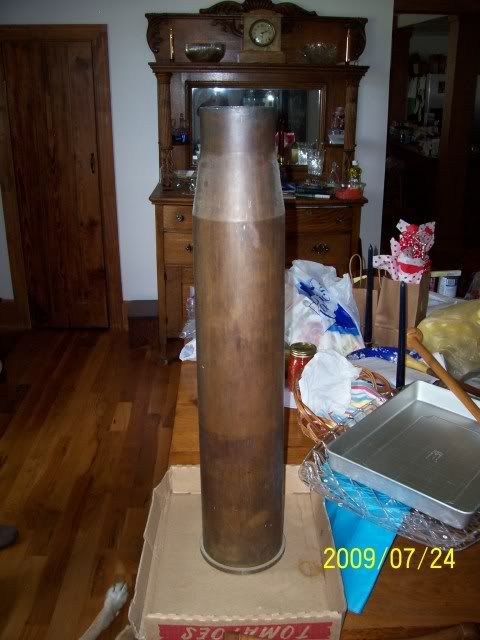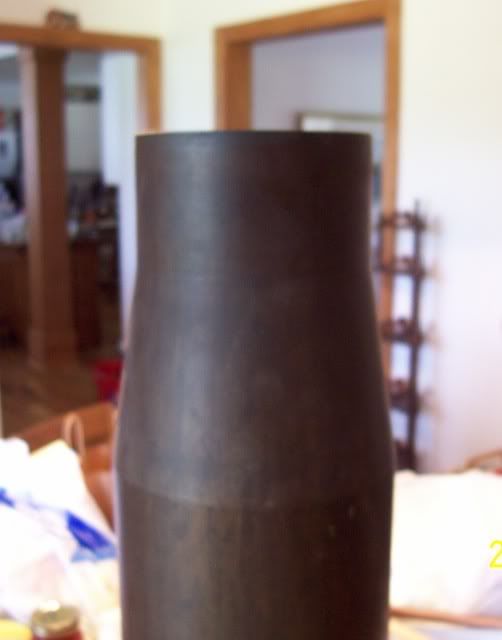 According to the owner, there is a single gun chambered for this at Aberdeen, used to fire 105mm rounds at MK 60 tank turrents for penetration test. I don't know all the details but he said most of the cases were steel. He was there in the 80's and left so don't know the status of the gun or the ammo. Neither do I know the charge but he said it was one heck of a blast when it went off.
Question is, would this be a wildcat, experimental or what?