Gentlemen:
I picked this item up at a gun show recently. I had never seen one before and it just sort of appealed to me. At first glance I thought it was one of those "trench art" items but a closer look showed it to be purpose made.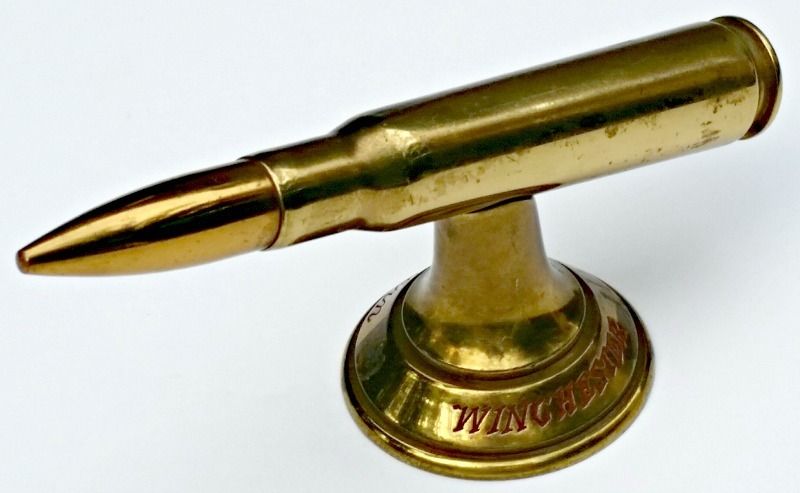 The base of the brass pedestal is circumferentially marked Winchester Western. The characteristic script lettering has red enamel inside to enhance the visibility of the trademarked logos.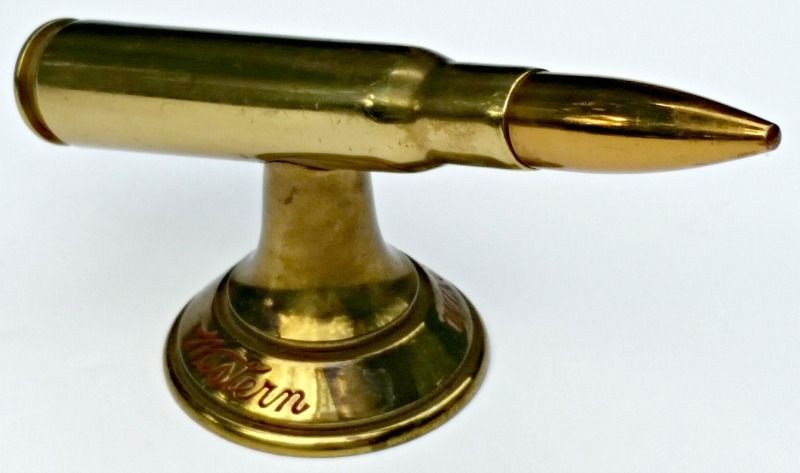 The headstamp of CAL 50 WRA 34 was a little surprising. 1934 was in the depth of the Great Depression. I would not have thought that there was much, if any, .50 BMG ammunition being manufactured at that time.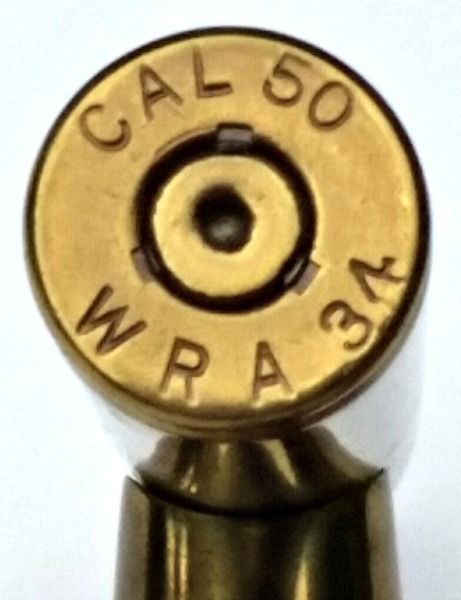 I am guessing that this was a gift item for dignitaries and assorted big wigs, although it could just have easily have been an advertising giveaway to W-W dealers. With that headstamp date I further suppose that this is a pre-War item. It's another one of those things that will add to the clutter on my desk, but ammo clutter is something I can live with.
Can anyone tell me anything more about this item? Thanks in advance.