As my search for charger clips grinds almost to a halt, having found most of the easy ones, I've turned my attention to packaging.
At an arms fair yesterday I bought a couple of empty boxes for German 7,92x57, I've been buying these because they're often marked on the label showing the contents are loaded into chargers… It's an indication that you're a serious collector when you buy something because it doesn't mention what you're interested in … it's a sickness but not as medicine understands.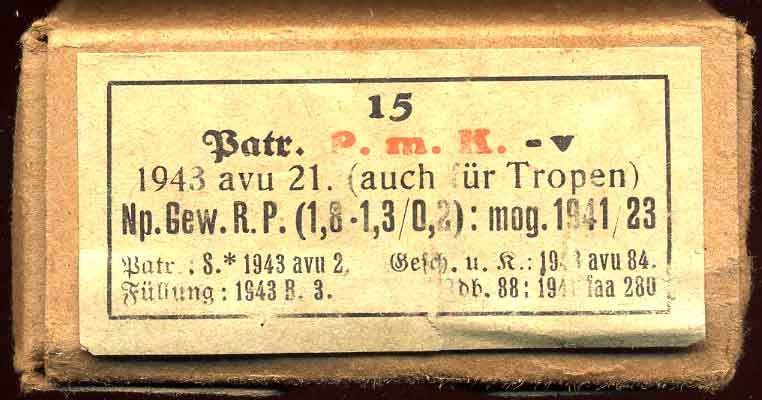 Apparently (thanks Phil) a bit of a specialised loading, I wonder how many of these were made.
Happy collecting, Peter