Had this kicking around the office. It had assorted headstamp rounds.
X-10 Custom Reloaded Ammunition
Front: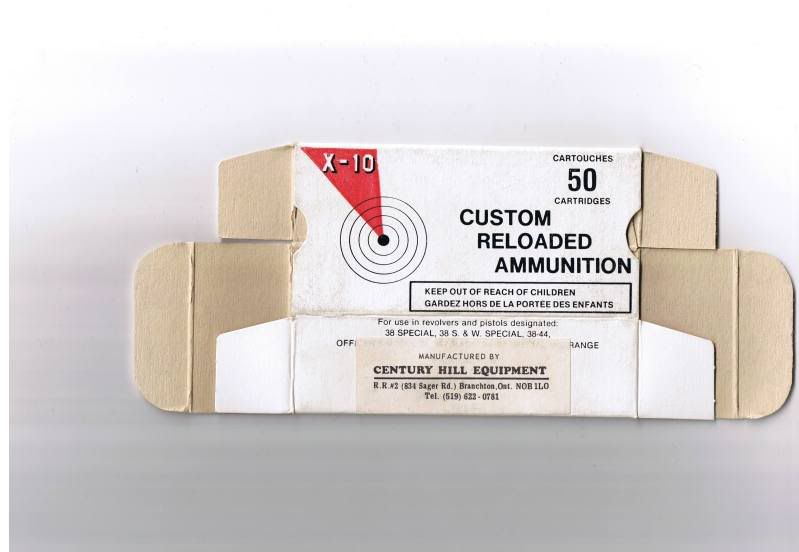 Back:
Cool box, thanks. What else do you keep at the office, I mean ammo? Maybe we can start a topic "Ammo finds at the workplace". About 10 years ago my maintenance department bought new desk tables and threw the old ones outside next to the dumpster. Hanging out during a lunch break, I opened one of the desks and found a couple of .45ACP rounds. End of story.
A couple of more "finds"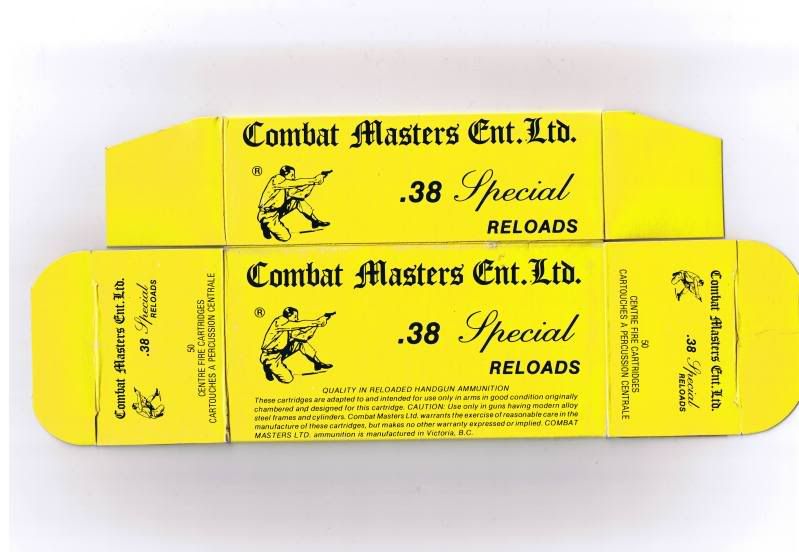 Box #2 … All headstamps were marked R-P .40 S&W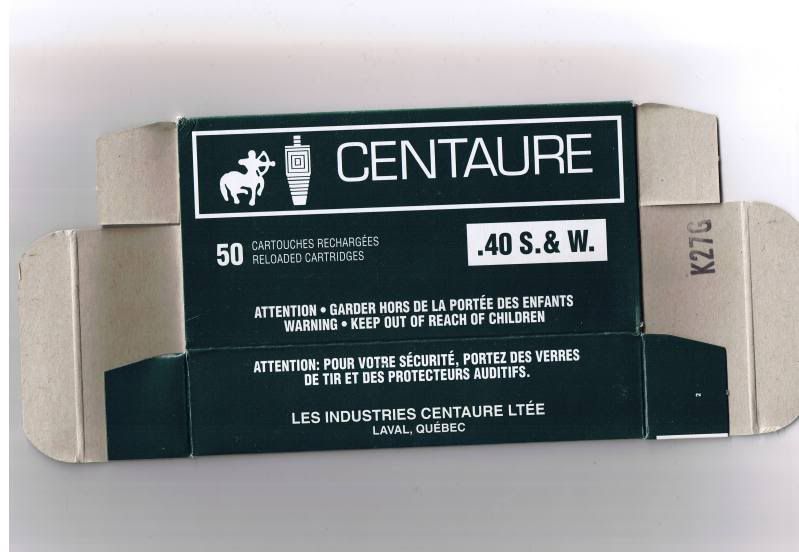 Thaks for posting this. I love the Centauer Box. One I had not seen.
Nice boxes,
Some reconstructive surgery to bring them to life: