---
The shield over the CIP inscription is that of the Eibar proof house in Spain, and is used since 1931.

---
Very interesting box. The cartridges in it are also very interesting. They have no markings other than the headstamp to indicate they are Proof loads.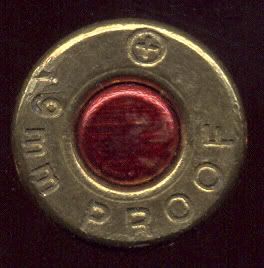 This same style headstamp, complete with the NATO mark occur on both 38 Special and 380 Auto made by Aguila for the proof facility in Eibar. Perhaps the mark isn't intended to be a NATO mark but it sure looks like one.
Cheers,
Lew
---