A favorite from my collection. It is one of a full case discovered about 15yrs ago in an old plantation out-building south of Charleston SC, still nailed tightly shut in a wooden box. That's why the box and its contents are near pristine. Quail and duck shooting were popular on this particular plantation after WWII and as these are #8 shot, they were most probably intended for quail.


Note in the upper left corner of the top lid, these are 2 7/8" long shells. This is the only box in that length I have seen. Also note the tax stamp to the right. This is a South Carolina Business License tax stamp that is an ink stamp on each box and its value is 5 cents.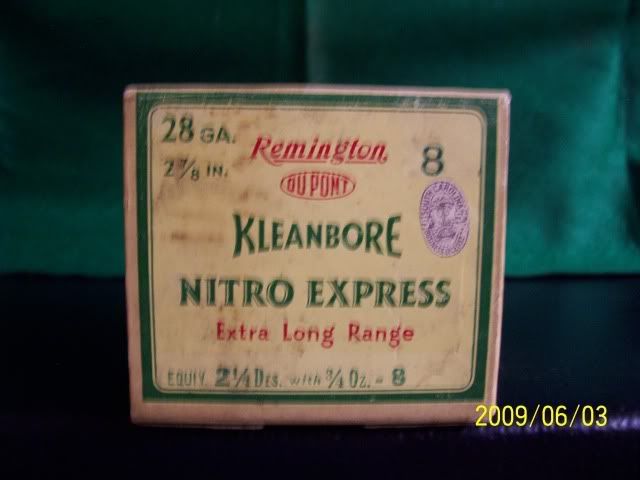 This printed stamp became a glue-on stamp in the 1950s and was retangular. Stamps were found on many products, including tobacco and ammunition. Although the tax is still paid, there are no longer actual stamps used.