I purchased a cartridge that looks like a very short brass 12 gauge at the RMCC show this year. It was in a box of shotshells. It is headstamped AAI C100 with red ink. From what I could find, AAC refers to AAC Incorporated, a defense contractor. The shell is all brass, with score lines in the top. The rim is extremely close to a 12 gauge rim. The primer also appears like a 209-type shotshell primer. The shell feels to be full of powder when gently shaken. It appears like this shell may have been a propellant cartridge that was inserted into a larger shell. Please see photos and dimensional drawing below. Any information would be appreciated.

Dimensional drawing of the shell.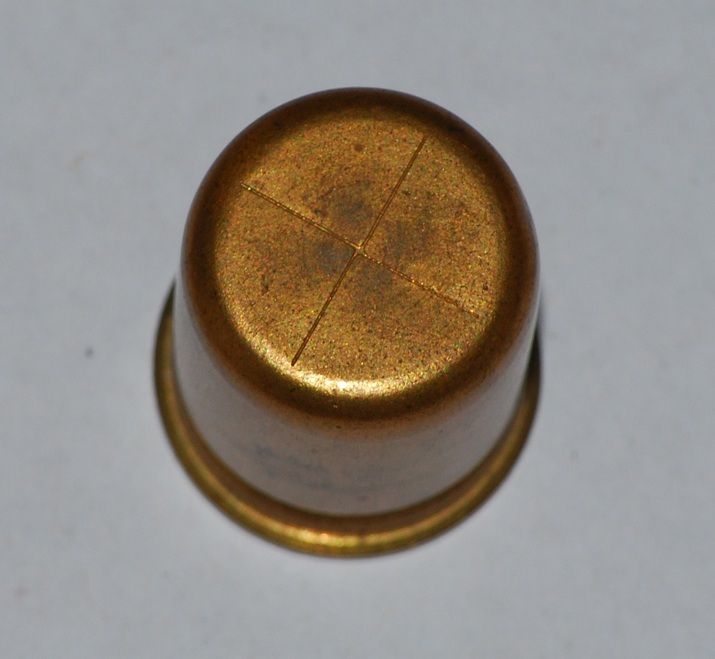 Top of the shell showing score lines.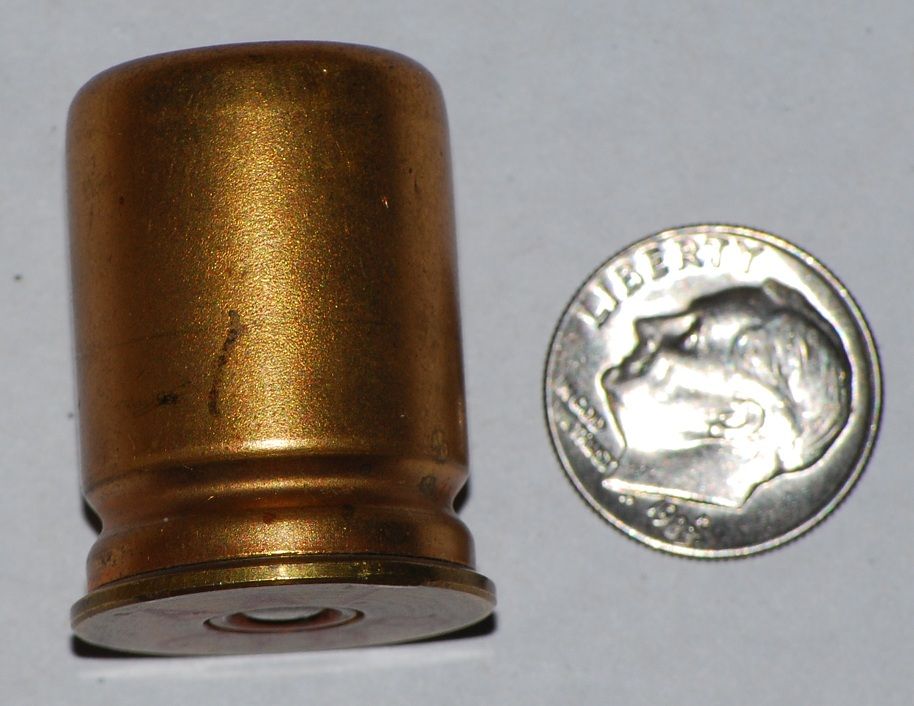 Side view of the shell.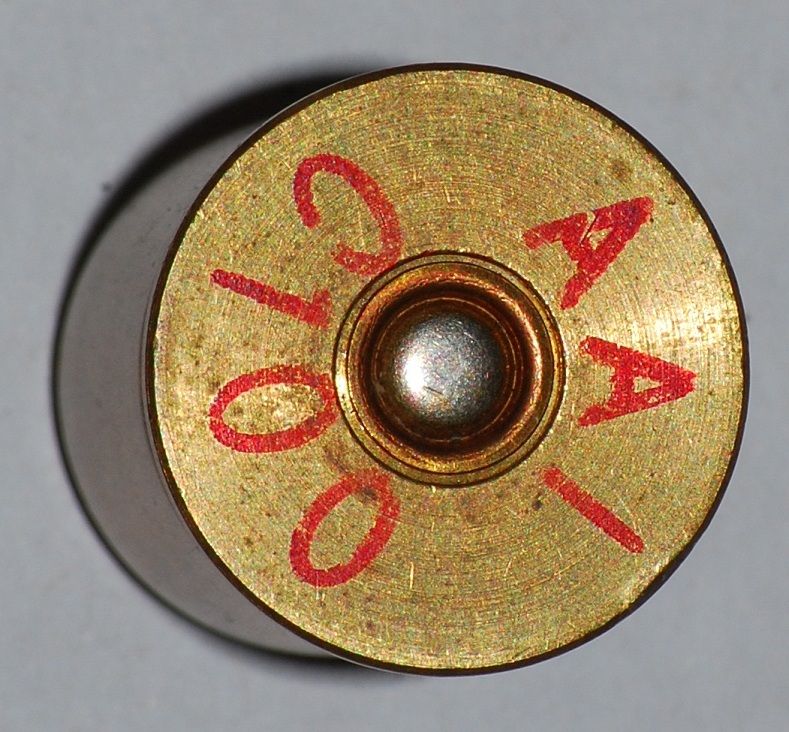 Head of the shell showing AAI C100 headstamp.
Thanks again for helping identify this shell.