Two interesting youtube videos .
"Ding Dong " was the sound made by the electric door bells at that time .
genie_missile_test
http://youtu.be/1VZ7FQHTaR4
AIR-2 Genie AKA Ding Dong 
[url]http://youtu.be/2qM0mwL8q4c[/url]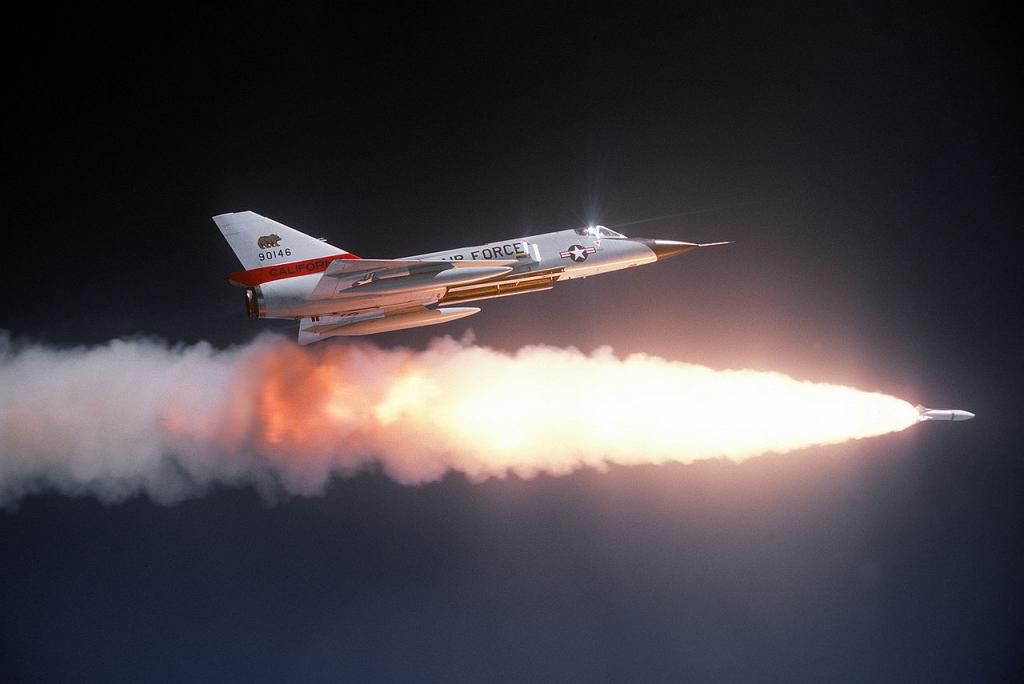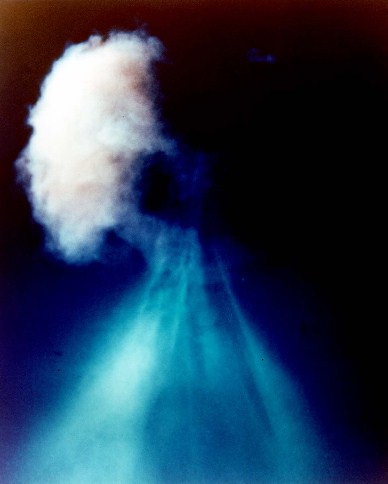 This was a combination proof test of the Genie (AIR-2A) nuclear air-to-air rocket, and an effects test of the Genie W-25 warhead. The unguided Genie rocket was fired from a F-89J. The rocket travelled 4240 meters in 4.5 seconds (about Mach 3) after release before detonating. The predicted yield was 1.7 kt. The plutonium core W-25 (probably with a depleted uranium tamper) had a diameter of 17.35 inches, a length of 25.74 inches, and weighed 221 lb.
Memoirs of a 1950's rocket science pioneer:
https://sites.google.com/site/playingwithfirememoirs/Playing-With-Fire/contents/missiles-1940-1960/usaf-genie