A few years ago I asked Dave Andrews if CCI was working on any aluminum cases for 7.62 Tokarev and 7.63 Mauser cartridges. He said that they had, but abandoned the project due to burning shoulder and neck issues. Imagine my surprise when I got/saw two different aluminum-cased 7.62x25s last month.
I got the first round from a European friend who is experimenting with brass and aluminum .38 SPL cases to make 7.62 Tokarev shooting ammo. The headstamp clearly identifies it as "not a fake".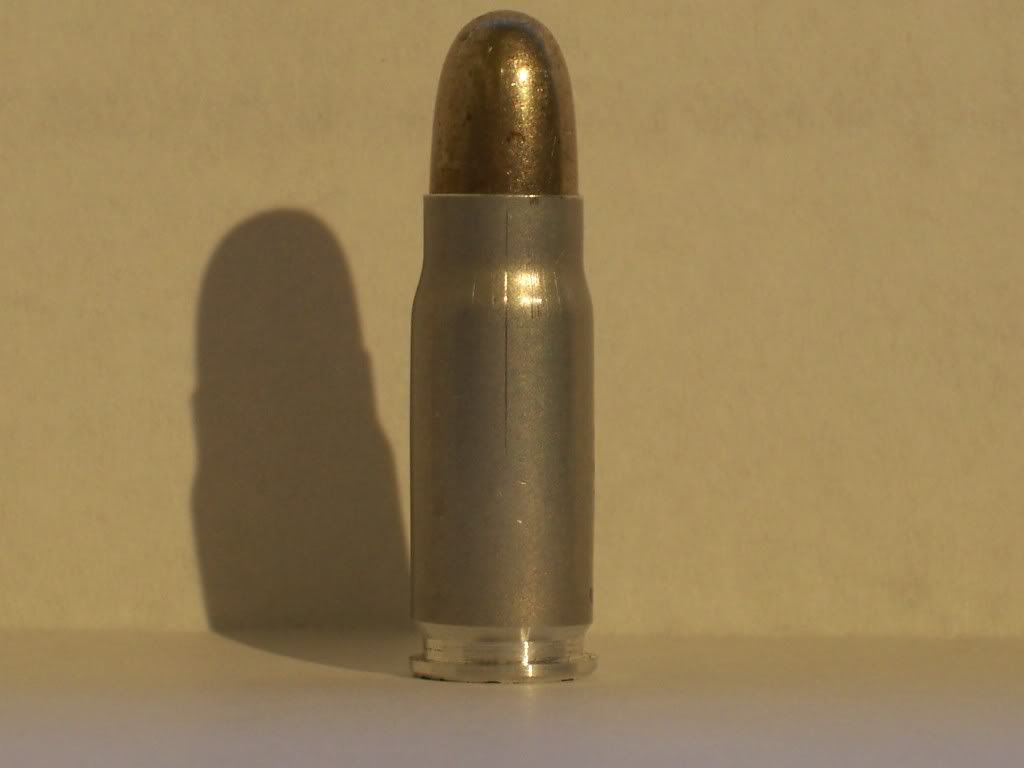 The second is sadly not mine. I did get to touch and photograph it, and I was very careful not to drool on it. It is tentatively identified as a Hungarian experimental from the mid to late 1930s.
Please let me know if you know anything more about round
#2
, or any other aluminum-cased 7.62 Tokarev or 7.63 Mauser cartridges.