I recently got this box, partially filled, of Peters shotshells from an IAA member, to whom I am gratefully indebted!
This is a one piece box but the address shows the Kings Mill plant on the back of the box. That alone should put the box between 1935 and 1944 because of the Remington markings but since normal production ended when we entered the war, I believe this is no later than 1941. (opinions welcome)
Note the word SPREADER on the top lid.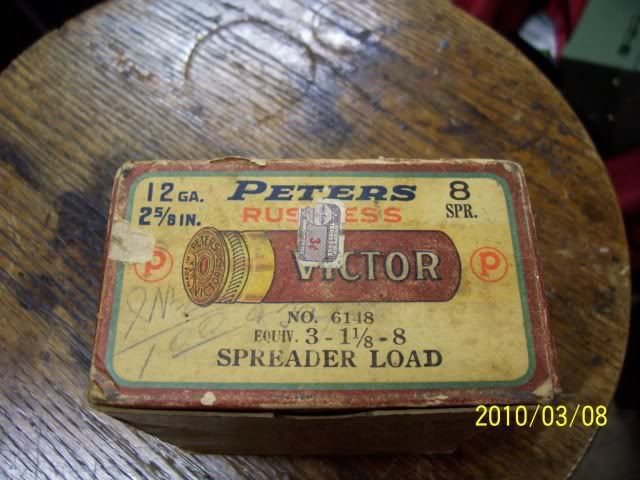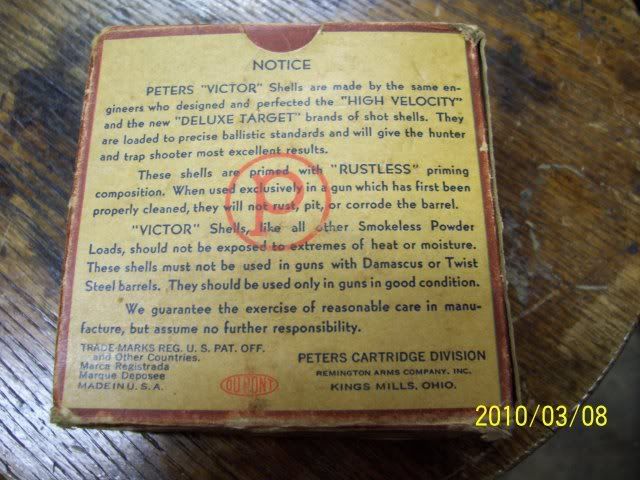 This is the bottom of the box.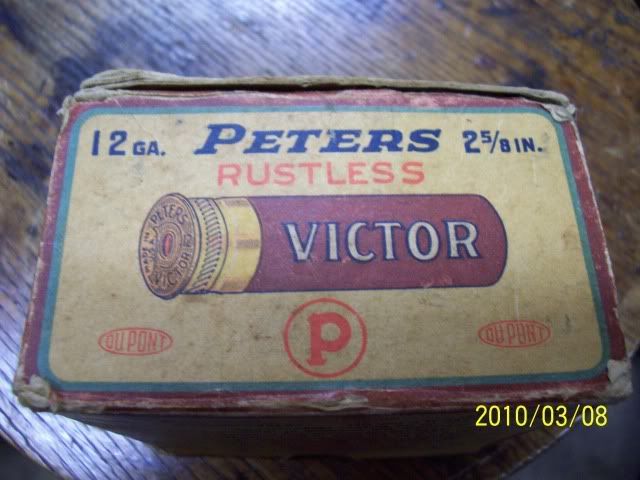 The paper hulls may have faded from their original color. Note that the top wad is also marked SPREADER.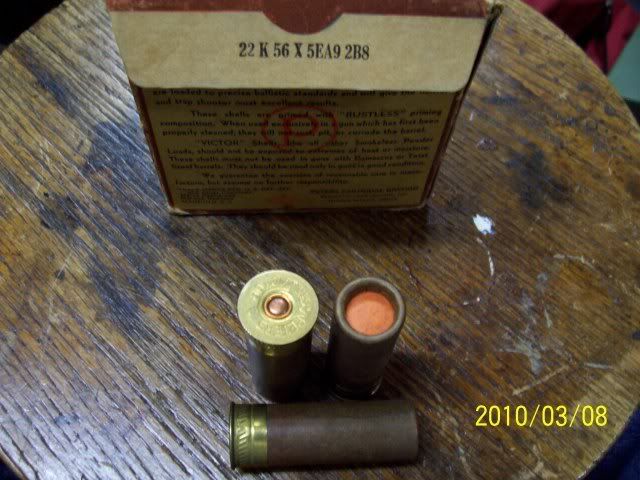 Now the big question is; What makes this a Spreader load? Well, this I would think.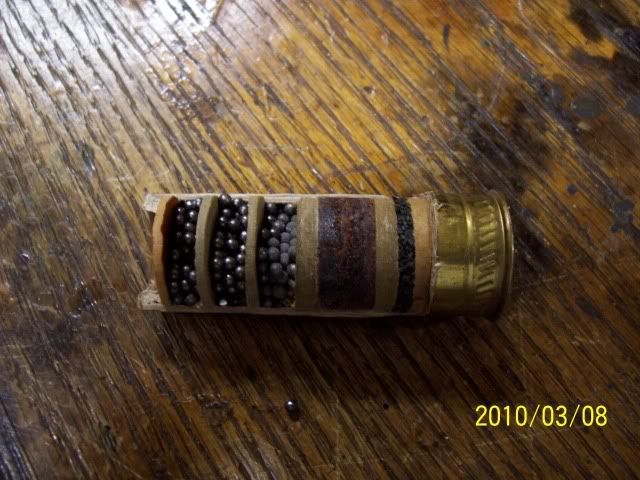 The shot in the bottom cup were mostly oxidized but the upper two compartment's shot are bright and shinny! Obviously the manufacturer believed these wads would cause the shot charge to spread after it left the muzzle. I have no documentation to support the results of this idea but I know attempts to create spreader loads continued into the plastic wad era.