Recently received was this solid, turned metal 0,303" dummy cartridge. It's very well made with a fine turned exterior whilst the base is bored out to a depth of 45mm. There are 4 countersunk drilled holes around the base of the 'cartridge'. It is non-magnetic so it is either plated brass or stainless steel, it's too nice to take a file to either way.
The base is marked '760' or '160' at 12 o'clock and ',90' at 6 o'clock.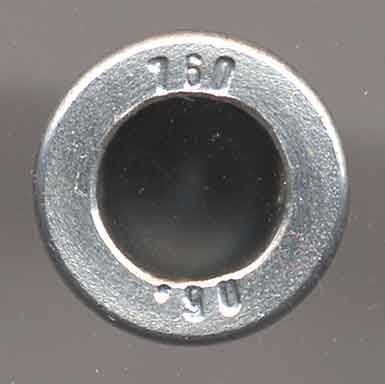 Does anyone know where it was made, for whom it was made and what it might be used for?
Happy collecting, Peter