Heavyiron's post caused me to pull out my example and I did a little research on the items. It seems that 2 and 4 hole (round) versions are the most common.
Mine has 3 rectangular holes with what appear to be tiny reflectors inside.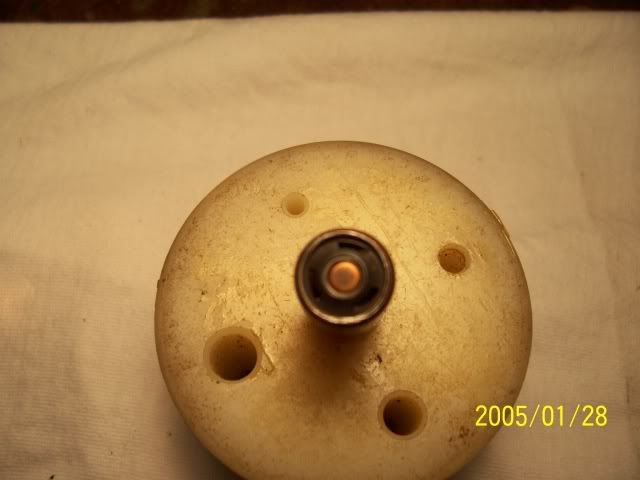 I measered mine to be 1/2"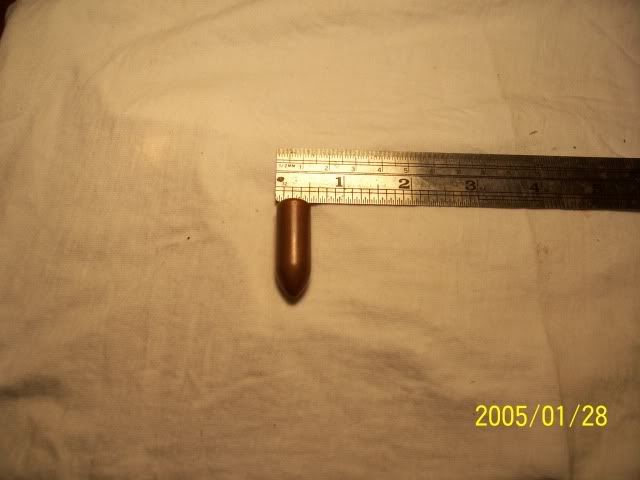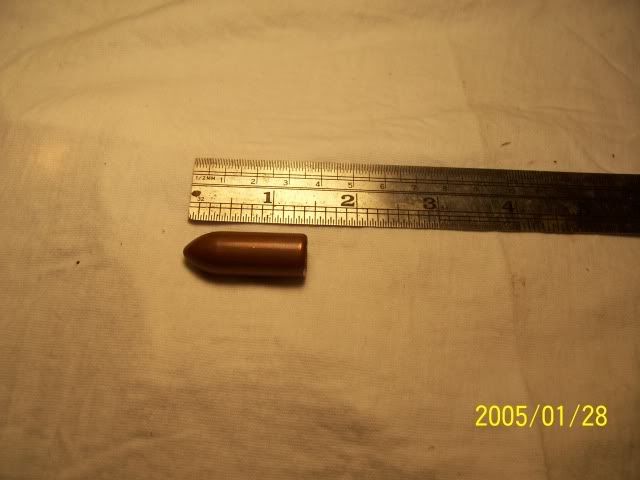 What's the word on this example, why the different holes? I'm not a Gyrojet collector and have no idea what I have here.