This appears to have been made from a .50 BMG.
See picture comparing to .50 BMG ball round.
The bullet is non-magnetic, No HS, 3 stab crimp with a brass primer. Bullet diameter approximately 9.85 mm and the case length is approximately 92.9 mm.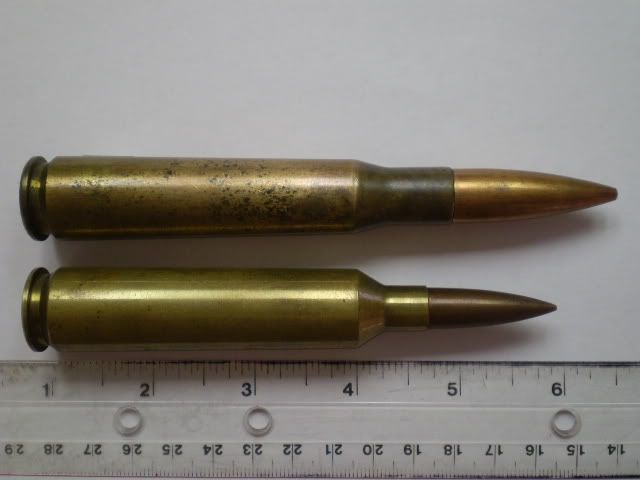 Closer view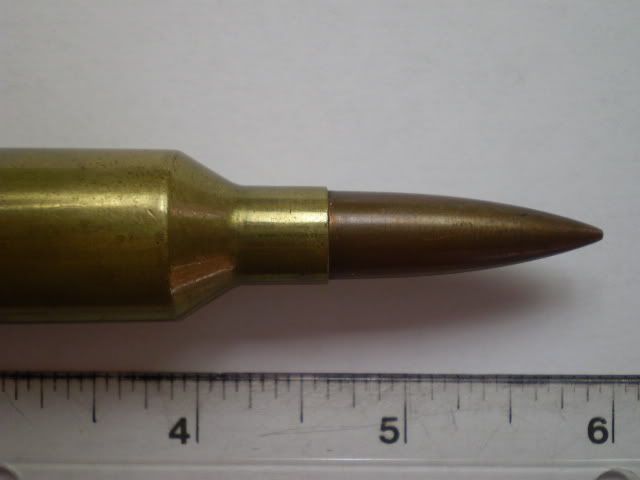 No HS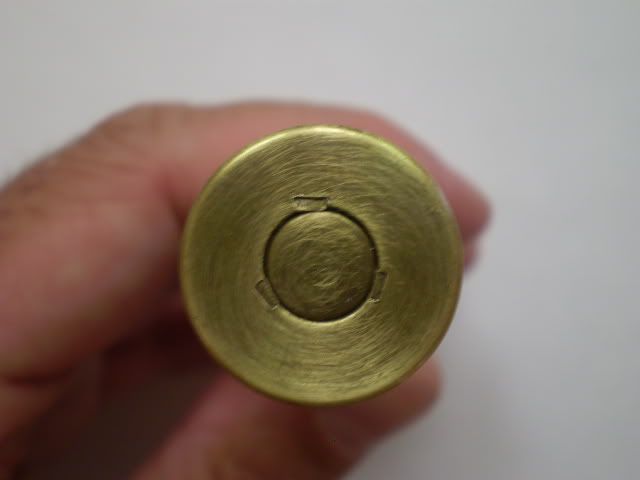 Anyone seen this before?