A while ago screwgy introduced many of us to zinc F.N. shells while jeanpierre and poleman educated me a great deal because until then, I had never heard of zinc shotshells! Like many of us I thought only of aluminum so when I found a similar "aluminum shell with a copper base" on Gunbroker I smiled, knowing it was zinc.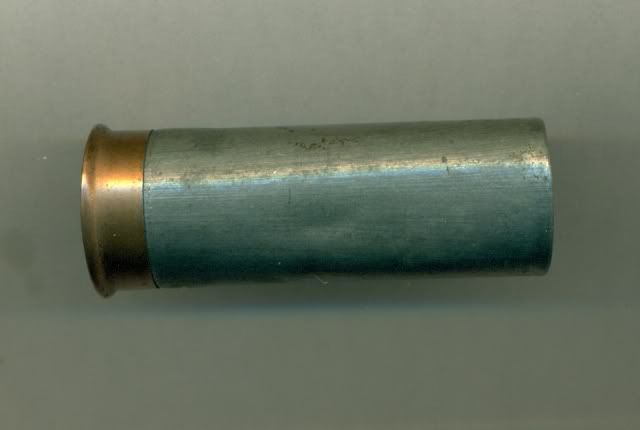 The price was right so I bought it and when I got it home discoverd the 'copper' was washed steel but indeed it was an American made Alcan empty shell, which had never been fired.
Although Alcan used a lot of imported components in their loadings this one was probably made in the US, even if the zinc tubes may have been provided from Italy or other European outlets. Alcan produced a lot of loading components so it may be that these were never sold as loaded shells but for reloaders. At any rate, I have to give credit to the members of the IAA and those who visit here for enhancing my knowledge of shotgun shells in the past year! It's been a rush!