I have a bit of a mystery here.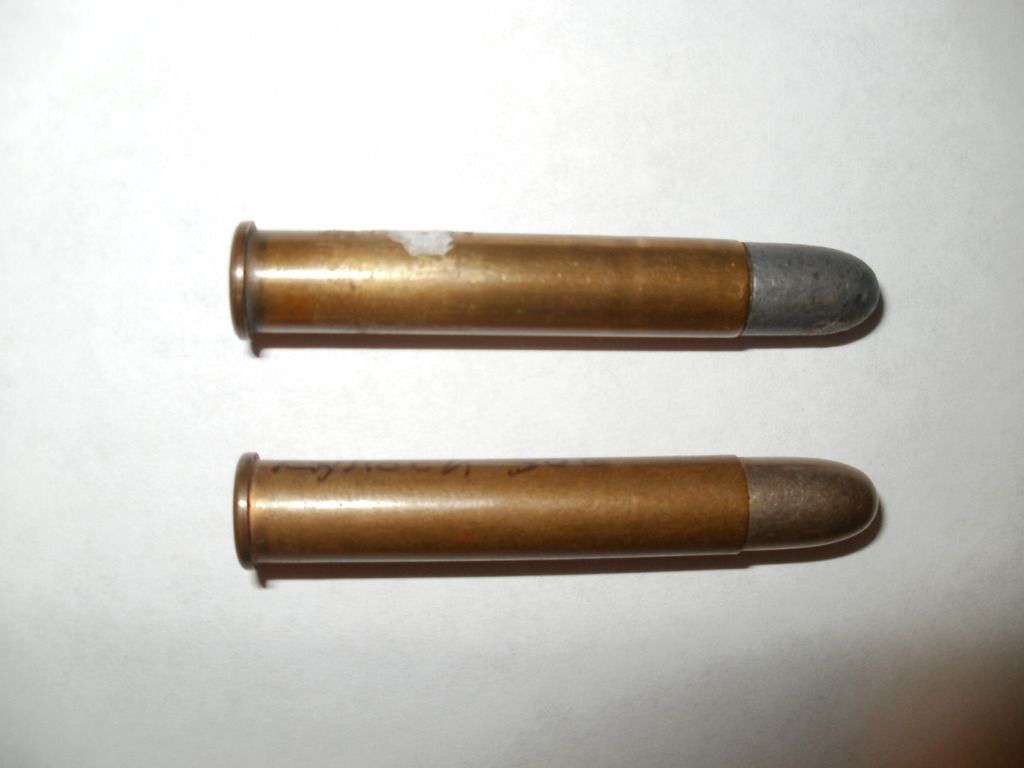 The top cartridge in pic 1 has no headstamp, a lead bullet and a small copper primer (see pic 2). It has measurements:
Rim 9.44mm, Head 8.02mm, case length 39.44mm, mouth 7.93mm, and bullet dia 7.54mm.
The bottom cartridge is headstamped .300 KYNOCH with a FMJ Bullet and small copper primer. Its measurements are:
Rim 9.33mm, Head 8.08mm, case length 39.25mm, mouth 8.08mm, and bullet dia 7.60mm.
Are these the same? Does anyone know who may have made the unheadstamped cartridge?
Thanks.