Hi, friends!
A couple of days ago a friend of mine (law enforcement officer) showed a strange to me swiss made 9x19 Luger cartridge. The jacket of the bullet is made of blue plastic, and when we cut it with knife a strange alloy appeared beneath it - it seemed to me harder than lead and with more light color, which resembles the color of tin. The headstamps of the cases was: the first cartridge - G.F.L (12 o'clock), 9mm LUGER (6 o'clock); the second one - PPU (12 o'clock), 9mm LUGER (6 o'clock). The weight of the cartridge is 12.34 grams or 190.4 grains. I want to ask is there a possibility that Switzerland make lead-free cartridges and swap lead with tin or other less toxic metal/alloy? Had anyone ever seen cartridges like these? If yes - can I ask for more information about that (bullet weight/material, initial velocity, etc.)?
Here I attach a couple of pictures of that cartridge for clearness: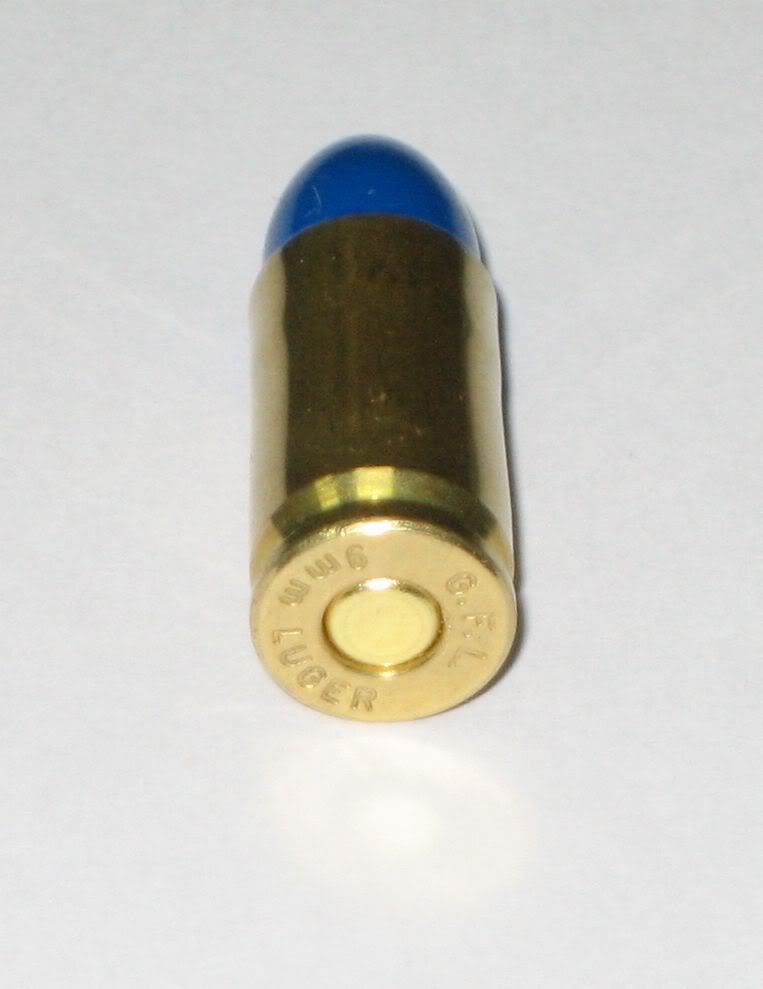 Take care and have fun!
Iv4o