I have photographed a number of artillery projectiles, just as they are, in a barn. The tractor wheel is to give some idea of scale. I haven't done a detailed list of what there is, they are too numerous, I just snapped some photos of what could be the basis of a good beginners collection. The photo quality is poor I'm afraid, I can go back to look again if anyone has a specific query.
The types are mostly Armour Piercing (AP), Armour Piercing, Capped, Ballistic Capped (APCBC), Armour Piercing Discarding Sabot (APDS), Proof shot and a few smoke and illuminating odds and ends. There is a mixture of fired and unfired projectiles.
One AP and one proof, I should have noted the calibres.

81mm Mortar drill bomb, some cores from APDS and a 40mm.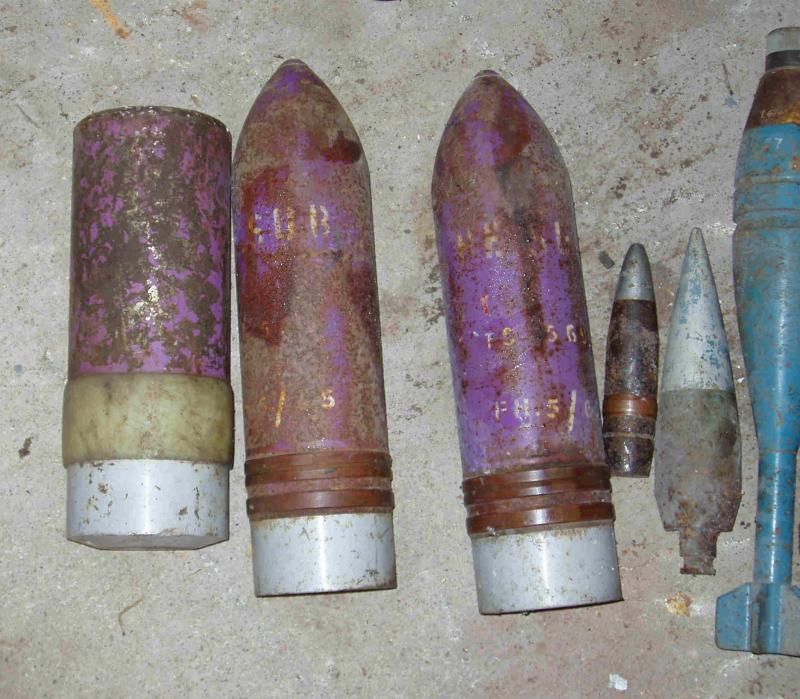 155mm Howitzer HE substitute.

2 inch Mortar, drill and illuminating (parachute flare)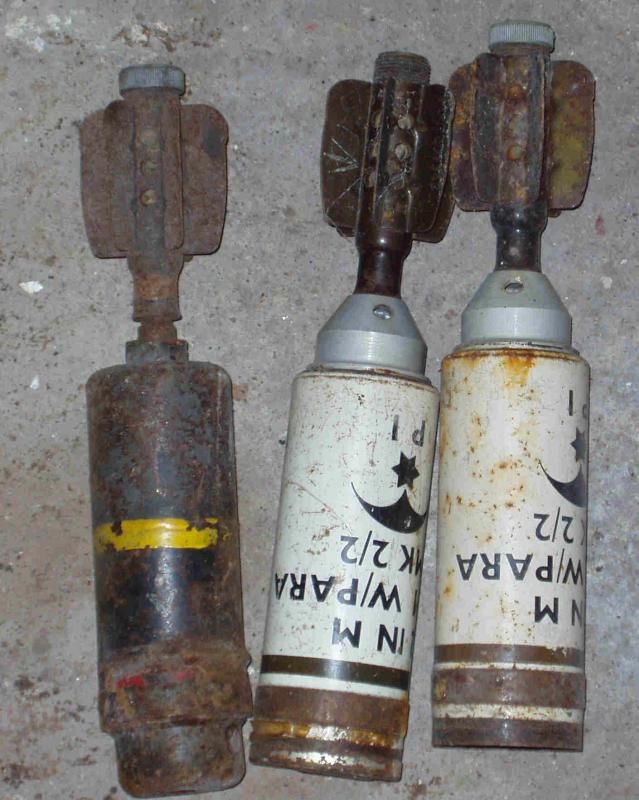 Dunno!

76mm Smoke fuze amongst a host of other stuff.
Ditto.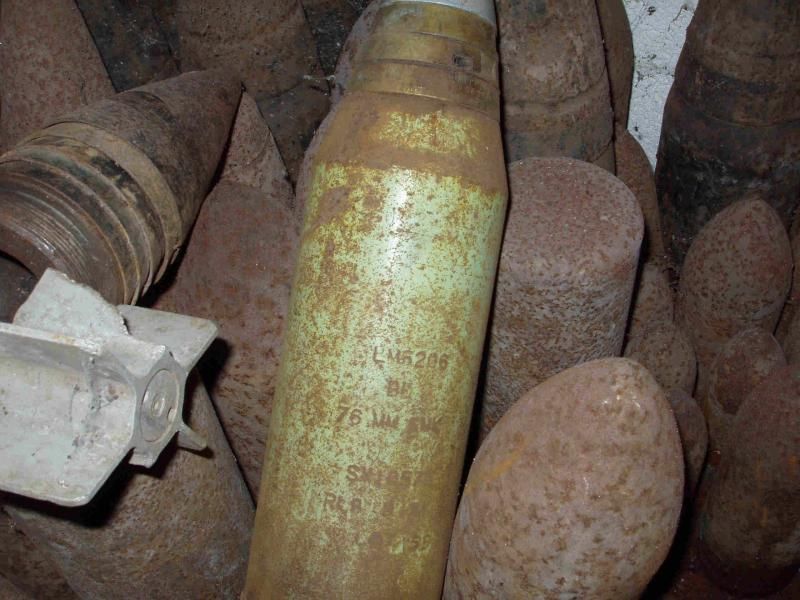 Lots of heavy metal here.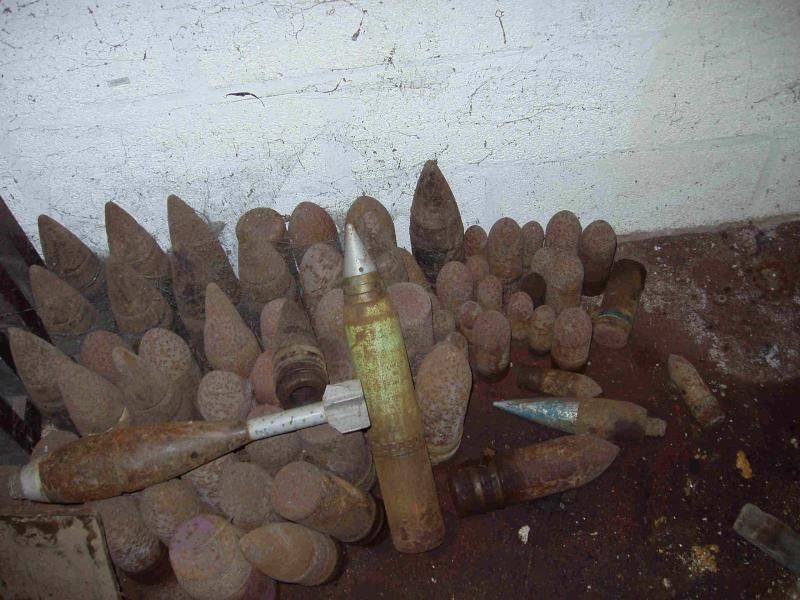 A very, very long 105mm projectile, a fast rifling twist needed for this one!

20 Pdr APCBC and proof shot.

17 Pdr APCBC, AP shot and Proof shot.

6 Pdr APCBC, AP and Proof shot.

gravelbelly