Just for the sake of posting some pics. Not particularly old, not particularly uncommon as far as I know but I always find packet pics interesting…
A couple of 22 boxes in Long and Long Rifle, and a 38 Special box.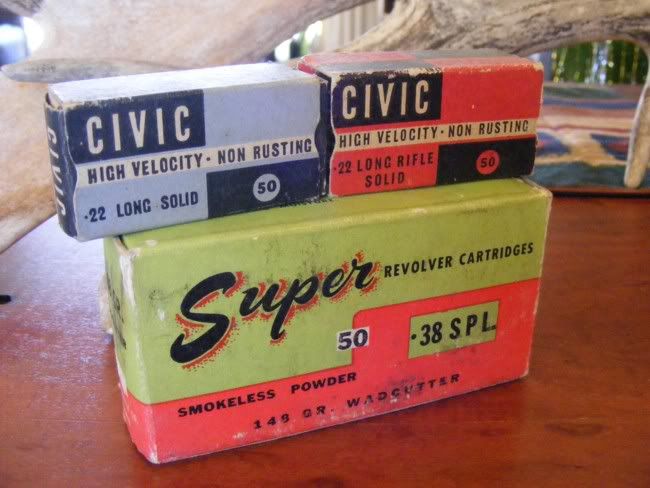 Riverbrand 303-243. This wildcat gained factory status over here.

ICI Imperial 243 Win.