I found this in an old shooting book. How old is it? Just curious.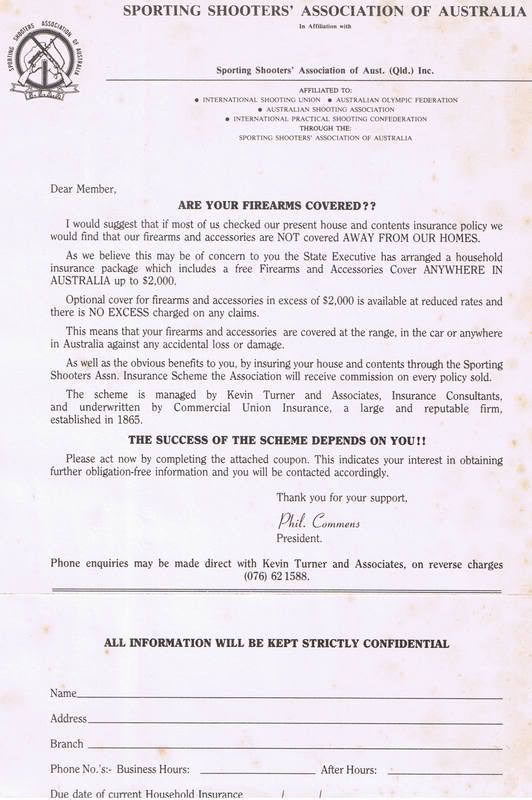 Going from the Format of the Telephone number, I would say the sheet of paper is over 20 years old. The Old Telephone prefixes ( 07x) xxxxx) changed over to a new system of "07" for all of Queensland in the early 1980s, when telephone numbers Australia-wide became a Ten digit number consisting of State Code (two digits) followed by an 8-digit number, where the first two digits of the 8-digit series gave the Telephone District, and the next two digits gave the Sub-district, and the 4-last digits gave the individual subscriber.
Regards,
Doc AV
AV Ballistics
Brisbane, Queensland.