ARE THESE BOOBY TRAPS, THE PIECES IN THE BOX NOT MARKED, ON THE BOX IS WRITTEN SV906 JDL 1951 AND ON THE OTHER SIDE IS 2O [PICTURE OF BROAD ARROW] H. SOME PARTS MISSING. [broad arrow on Australian military means property of.]
WHAT CALIBRE BLANK CARTRIDGE WOULD BE USED.

Second image [brass coloured] reminds me of Murray Mk 1 booby trap [303 type] with triggered pin and fuse accepting end, but have never seen this type before? can't unscrew without damage to it but possibly a blank cartridge fits inside. The person I obtained these from said the person he got them from has a box full, all the same
Stamped into second image BB7 Mk 3 49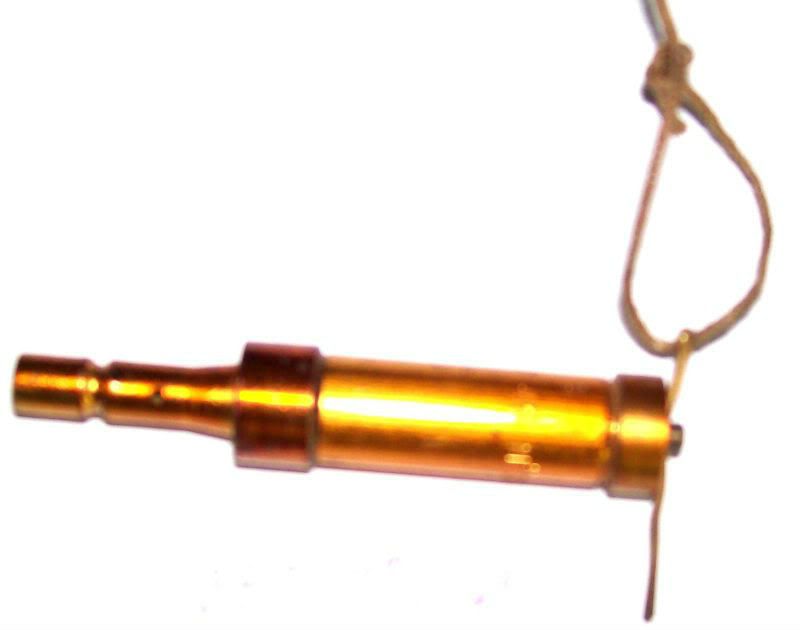 Any help appreciated. Terry.
SORRY ABOUT GLARY PHOTOES.