At the recent Australian Cartridge Collectors Annual Meeting I picked up a new book by B W Gracia about the centrefire metallic cartridges of The COLONIAL AMMUNITION COMPANY New Zealand.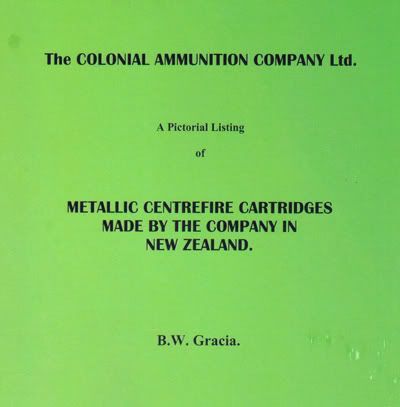 My first impression after seeing it on the table was that it matched one of my interests - NZ centrefire metallic cartridges. After flicking through the pages I was even more impressed due to the colour photos from the front cover all the way to the back cover.
A few sample images from the book - these pages are perfect examples of this whole book. Each and every page (all 36, no blank pages) is stacked with colour photos with small chunks of text explaining the images. Some pages have more text than these examples and the info is easy to read and understand.
A page of 303s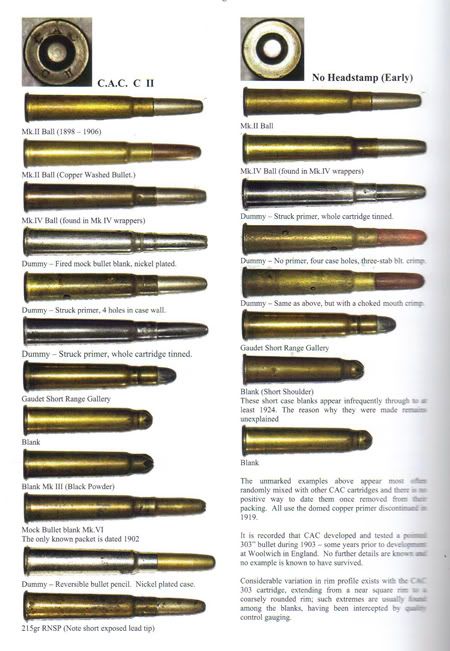 The 243Win page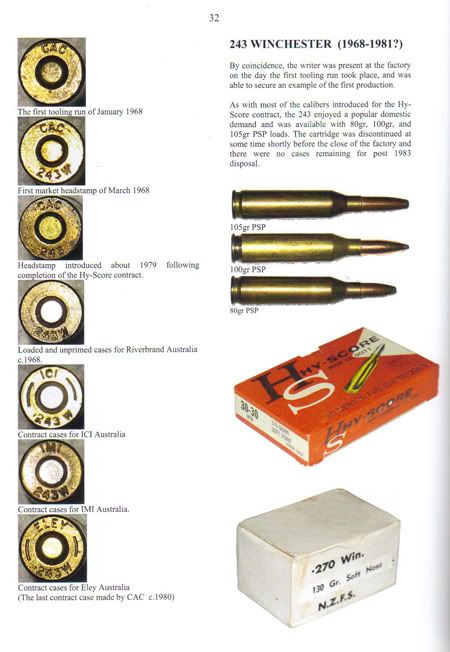 And the back cover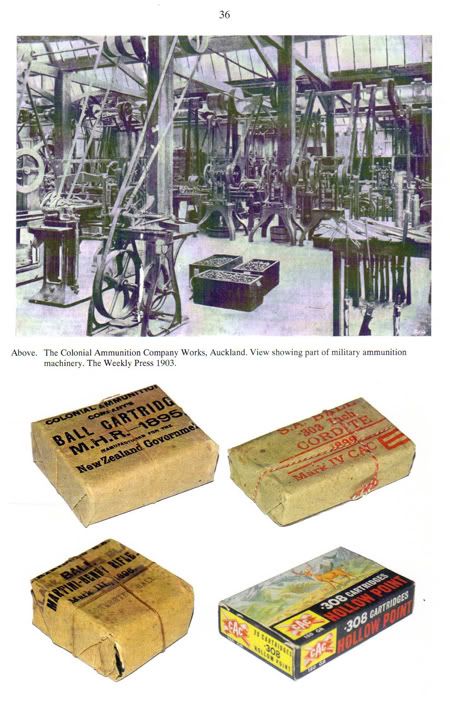 I am not an expert on CAC cartridges so I cannot comment on how complete this book is but I get the feeling it would only be the odd rarity or variation that might be missing.
This book would be valuable for the 303 collector as it has an extensive 303 section. There is also a fair amount of information on other Commonwealth military cartridges made in NZ including 577 Snider, 577/450 MH, 310 Cadet and 7.62 NATO.
I am not sure about supply of these books but contacting the NZ Cartridge Collectors Club would be the first place to look.