On the old forum there had been a posting about Canadian .45 ACP ammunition. Here are some pictures of these rounds. I hope that John Moss and others will add some historical context as I know very little about these rounds.
These rounds are Dominion Industries products and date from 1942. The round on the left is a factory dummy. Note the different font used in this headstamp. Also note the manufacturing differences in the amount of neck crimping.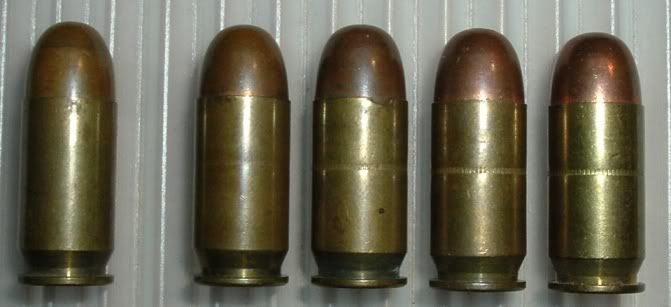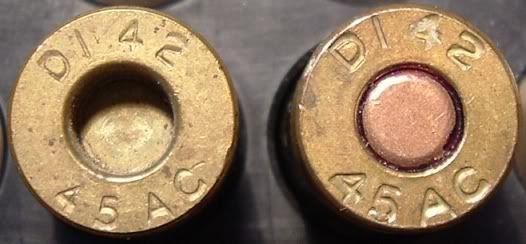 The following red tipped rounds are helmet test (on the left) and a tracer (on the right) produced by the British using Canadian cases and modified ball projectiles. Here, the ball projectile core has been bored out to receive a copper cupped trace canister and the entire base has been sealed with lead foil. The bullet is secured by a 4-stab crimp.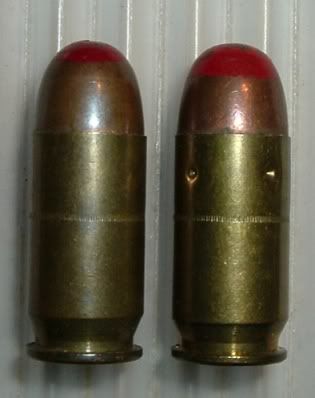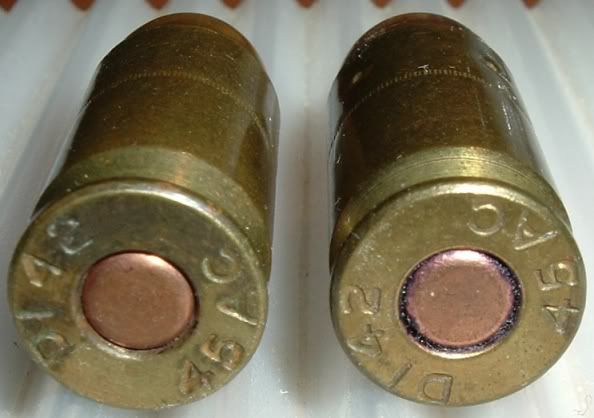 These rounds were manufactured in 1962 at Dominion Arsenal. There were both headstamped and unstamped rounds produced.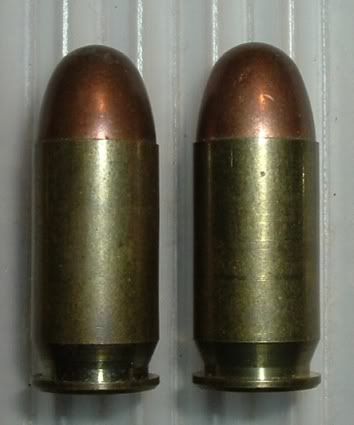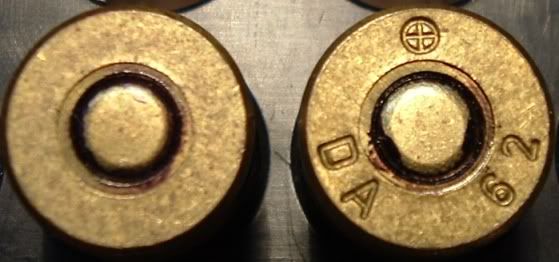 Reference: British Service Pistol Caliber Ammunition by P. Labbett and P.J.F. Mead, TAG 2/3 p.23.
Thanks,
Paul