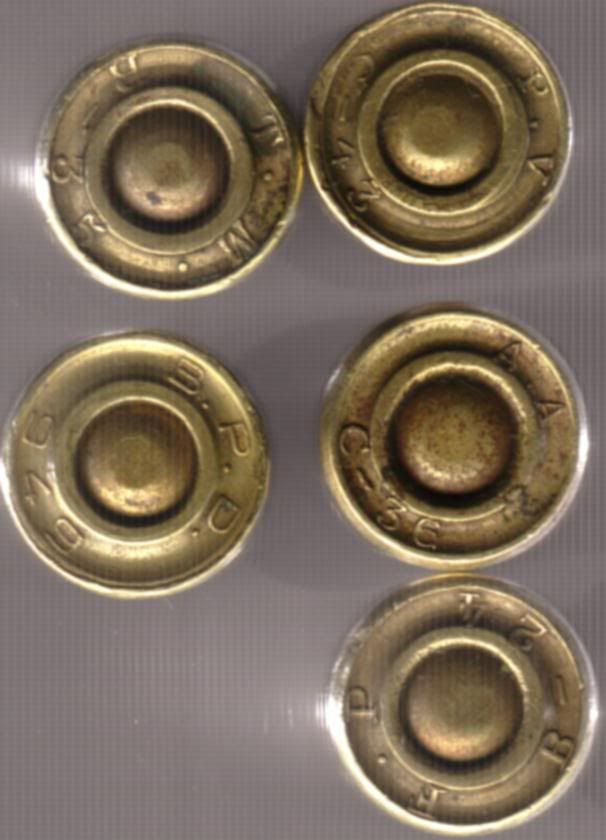 I was allowed to cherry pick a non cartridge collector's collection of cartridges he had built up over many years of shooting, and have added about 40 rounds to my collection, all headstamps that I did not have in pistol and rifle rounds, and there are more 6.5mm Carcarno to be picked through yet. so any help will be appreciated. [He was happy with what he swaped for, not cartridges]
1= T.M. B - 35
2= P.V C - 43
3= B.P.D. 949
4= A.A. C - 36
5= F.P B - 24
I have most of these headstamps listed as Italian Government Arsenals
in Bologna or Capua, I believe from past posts that the initials are of the chief inspector [reversed as per Italian military tradition] of these Arsenals.
Is there any other information available on these headstamps as I am not even sure of the Arsenals.
Terry.