I recently ran across the empty box shown below. I thought it was probably a box for bullets, but based on it's size (3"x2.5"x2.25") is suspect it was loose pack ammunition. I have smaller loose pack boxes that hole 50 rounds of loaded 9x19mm. There were also posts on a forum that indicated they also sold loose bullets, but this box says "CARTRIDGES"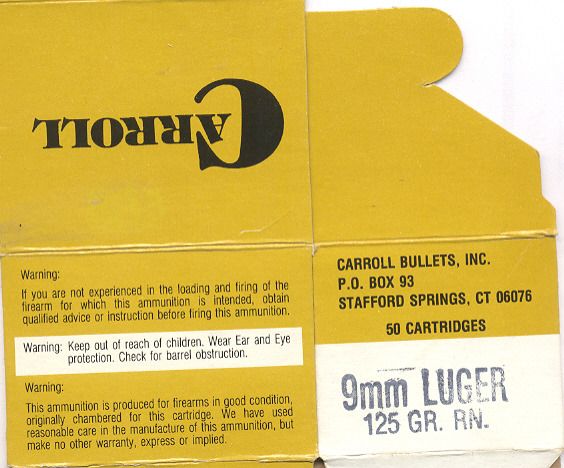 A quick internet check revealed that the company was established in 1984 and closed shortly before March 2004. I also turned up a photo pf a box of their 45ACP ammunition.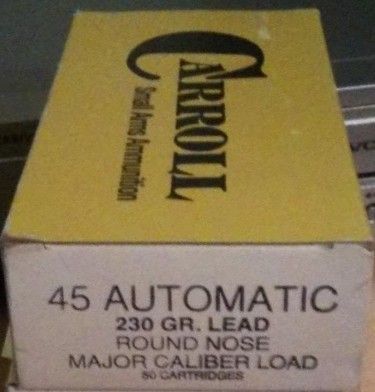 I suspect they were a reloader, Has anyone seen their loaded ammunition?
I have not run across this company before.
Cheers,
Lew