Here is a whole lot more Chinese non lethal and riot munitions for police:
The next two items are from an exposition done in Beijing in 2009 http://www.showlead.net/html/06/n-10306.html:
7.62x39 (or 7.62x51? - I can't tell) "DBF90" rubber bullets: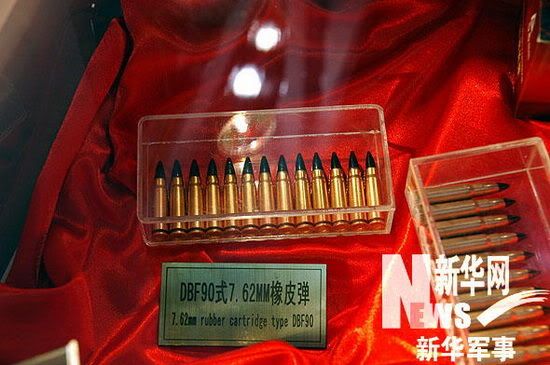 37mm (says 38) launched non-lethals: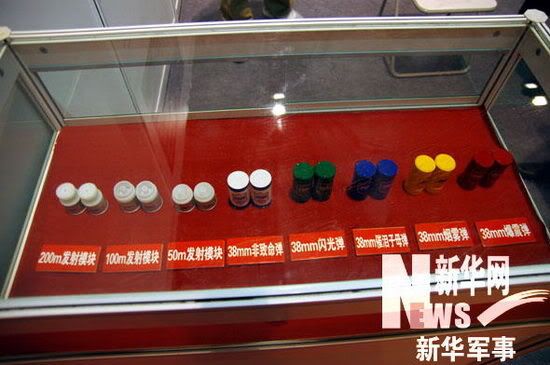 The following 12ga cartridges all came from this link: http://bbs.tiexue.net/post_4258965_1.html
12ga tear gas: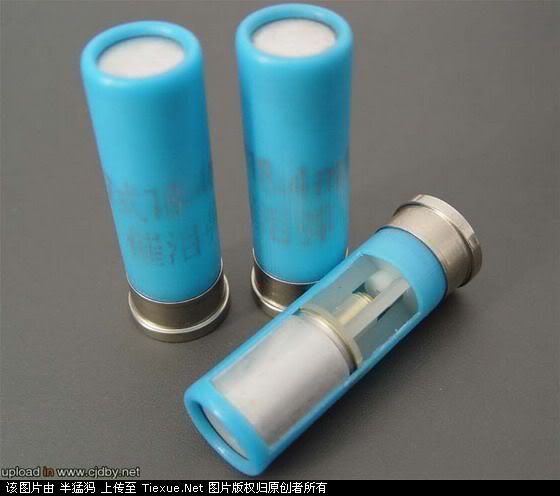 12ga rubber slug: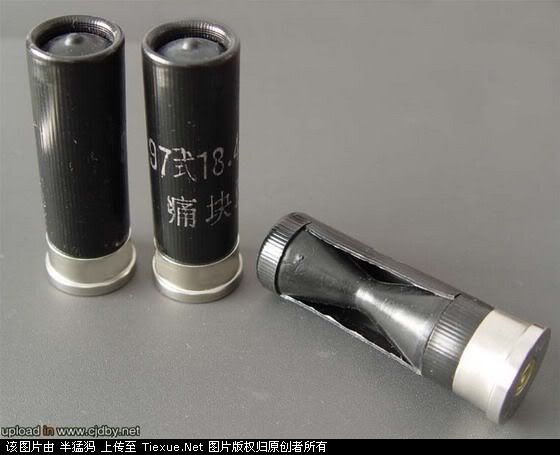 12ga rubber buck: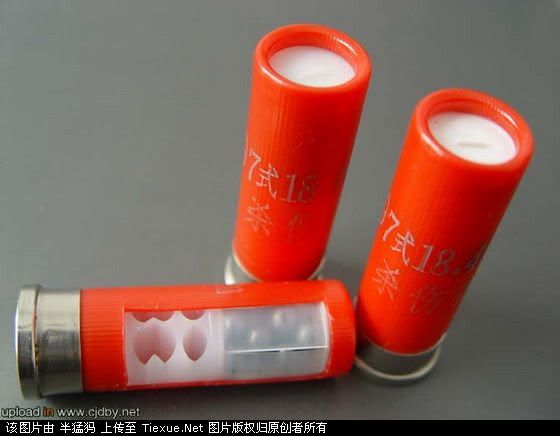 12ga plastic pellets (I think):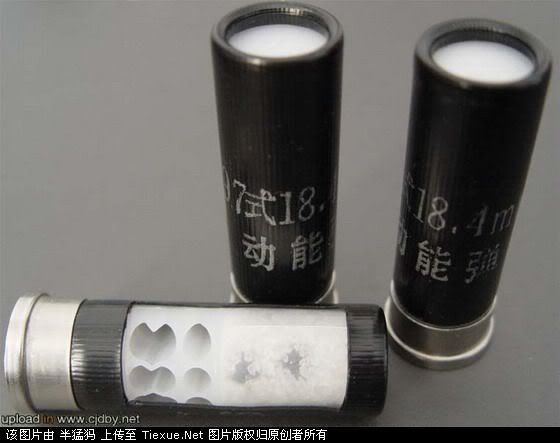 12ga dye marker:

12ga bird bomb: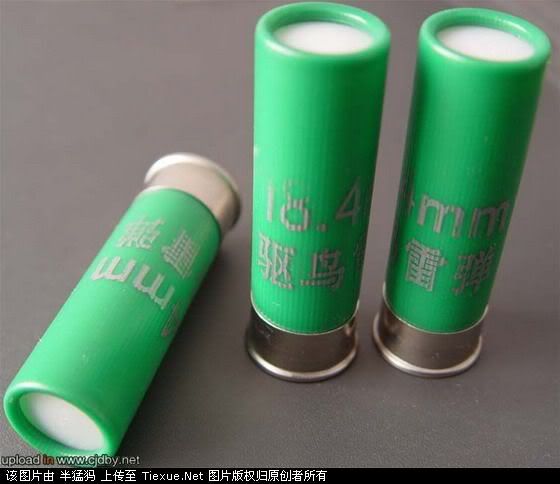 12ga drag-stabilized bean bag: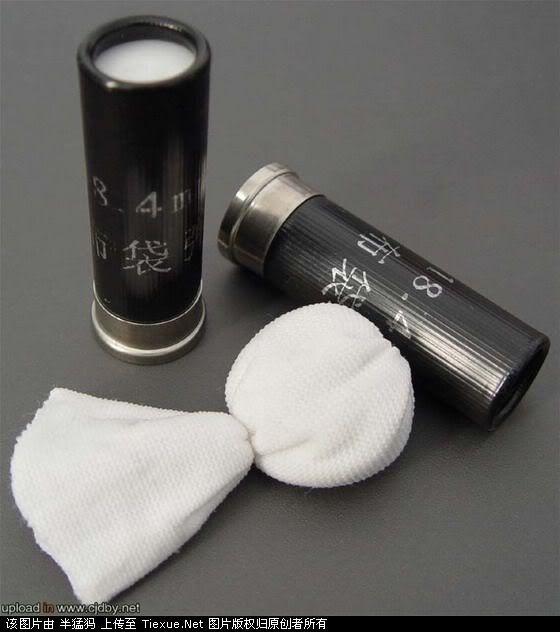 Some kind of 35mm dye marker or non-lethal launched grenades
http://www.police.com.cn/Article/keji/bvl/201004/22372.html:

Chinese 9mm revolver loads. Standard & non-lethal rubber boxes http://www.fyjs.cn/bbs/read.php?tid=106538: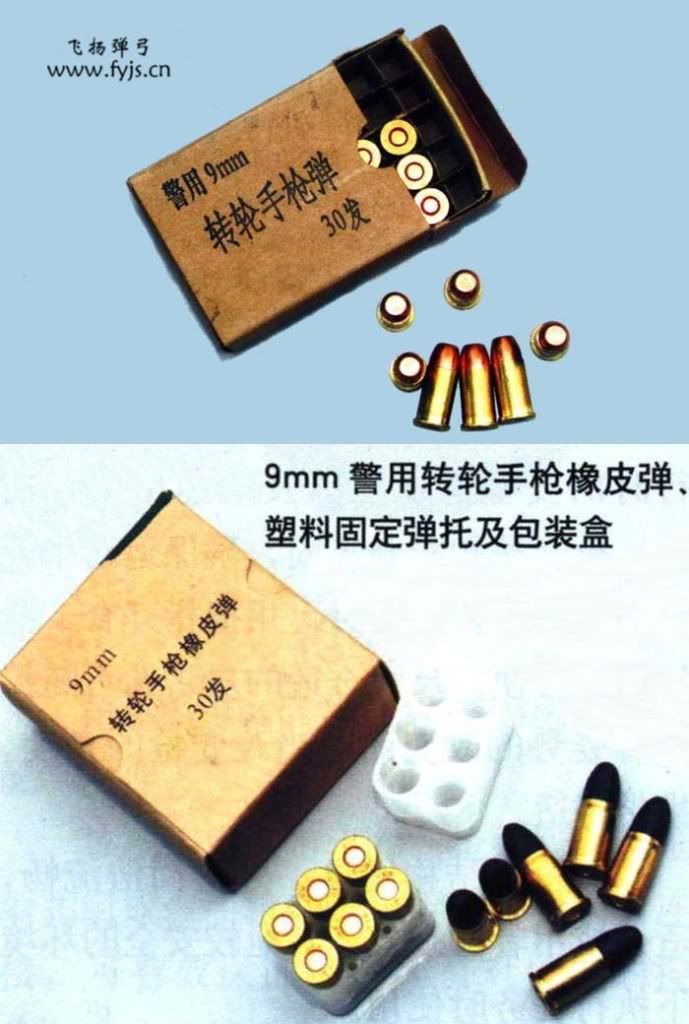 Close up of the 9mm revolver rubber cartridge: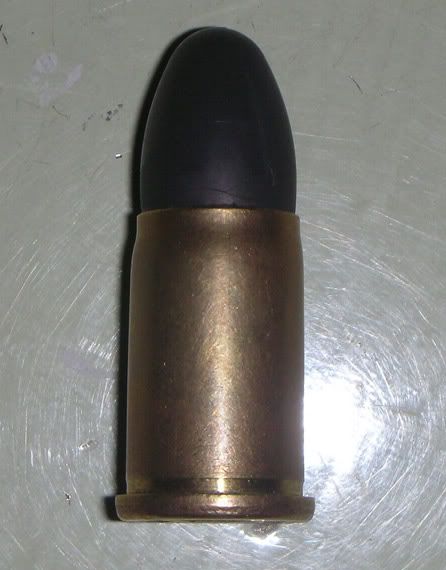 The next 9 grenade items were all shown at a 2005 police products expo in Beijing http://mil.news.sina.com.cn/2005-06-27/1146300768.html (you can click page numbers 1 through 10 for the individually listed items):
launched tear gas grenade: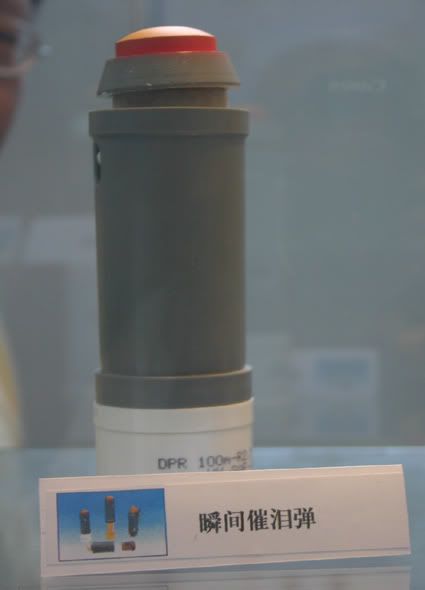 smoke or gas? grenade:

prototype? nonlethal grenade: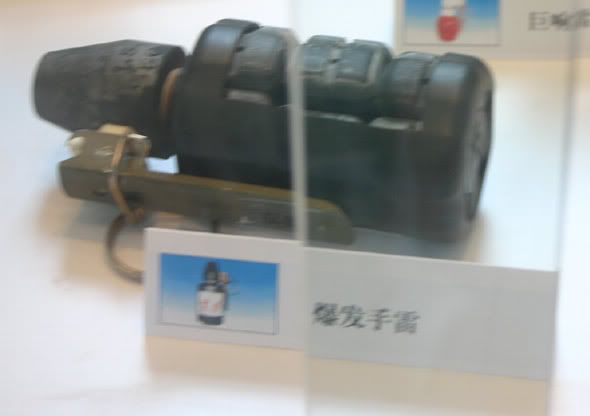 launched multi tear gas:

flash bang grenade: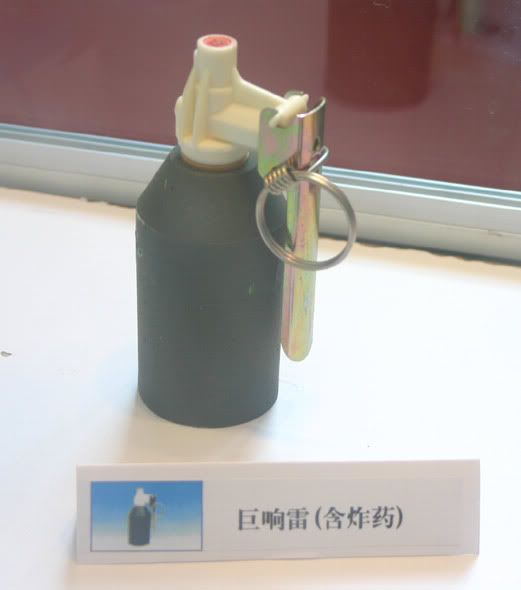 Inert grenade: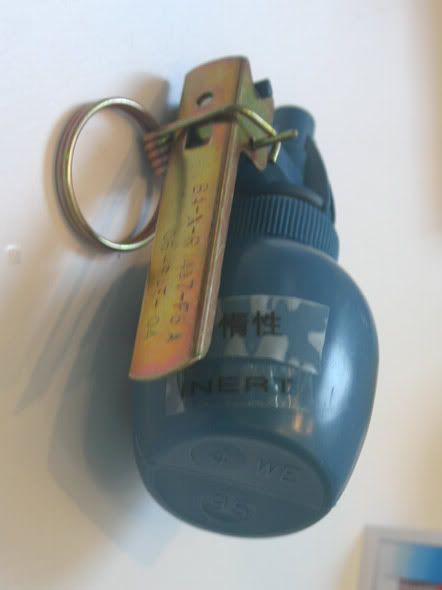 flash bang grenade: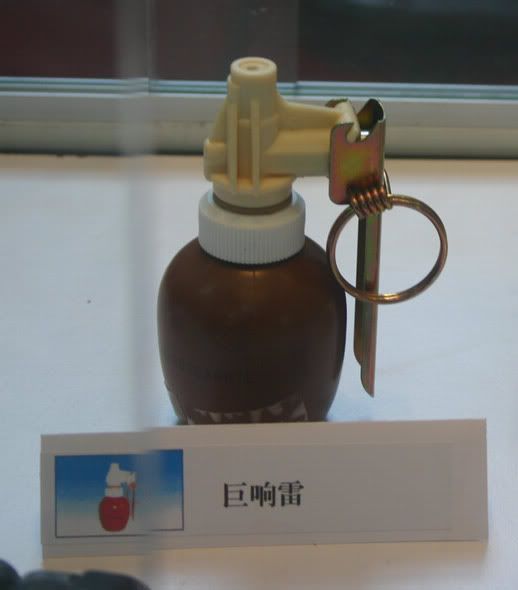 flash bang grenade:

launched rubber buckshot grenade: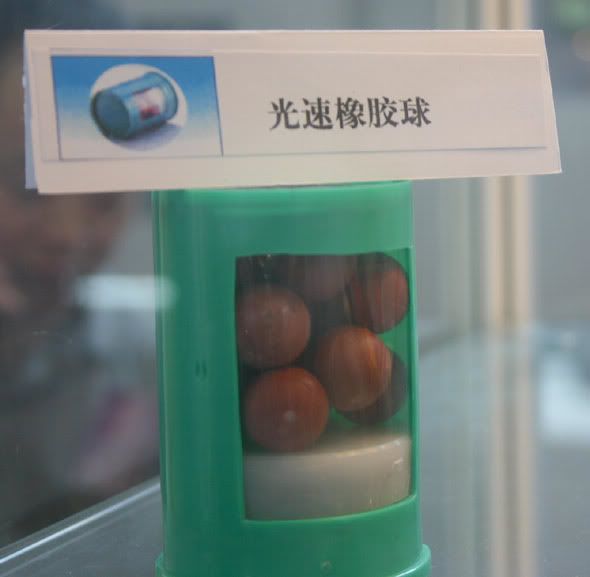 I'm guessing that all of these are beyond rare, and virtually unobtainable to us? I'd like to just be able to have some of the rubber 9mm revolver cartridges. Those are very widespread at this point since so many patrol officers are carrying them now.