The following instructions are specifically for a free program called GIMP (GNU Image Manipulation Program). GIMP is a Photoshop clone and can be downloaded free at:
This is for a Windows version. There is a MAC version as well. Do a Google search for GIMP to find this.
While these instructions are specifically for GIMP, with minor variation they should apply to most Photoshop type programs.
Open GIMP

Click on File–Open

Click on the File Source (Which Drive)

Find the file your original image is in and click on it.

In the Toolbox panel select the Elipse Tool (second item in the second row)

Place the + at the top of the headstamp part of the image.

Use the mouse to pull the + to the bottom edge of the headstamp.

Now use the mouse to pull on the right and left side handles of the Elipse to make a circle the size of the headstamp image.

From the menu at the top click on Image–>Crop to Selection

Go back to the menu at the top and click on Select–>Invert

Go to Edit–>Cut

Go to File

Use either Save or Save As depending on if you want to change the name of the headstamp image.
Here is an example of what it looks like:
This is the original image: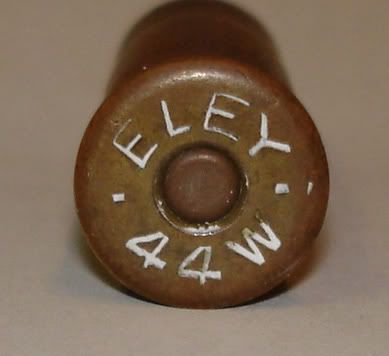 Here is the final image: