Some may remember my article in the JOURNAL some years ago about coiled case ammo and how they seem to last forever. There were coiled Burnsides during the U.S. Mr. Lincoln's war and may have been other earlier ones. I like them and have never seen one go bad. During WW2 Germany made some huge ones including some long AA gun beauties in the 150mm range, I think. There were a pair of these in the Aberdeen PG display years back as well as a Japanese 75mm coiled Howitzer case WW2. These two are really rare items.
Here is my newest one.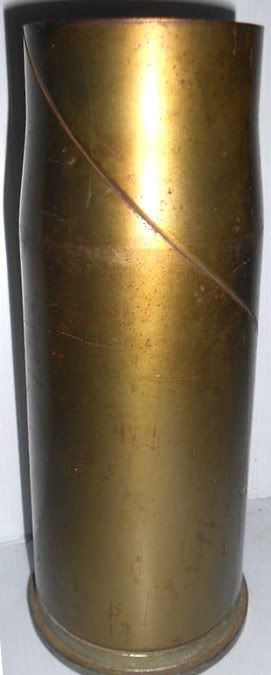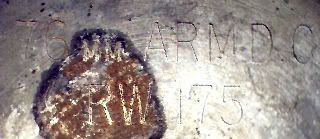 76x231mm.
Thin lac. steel case with heavy phosphated steel base.
Headstamp is hard to read but says: 76mm ARMD C(?) RW 175
Anyone want to guess what beast eats this treat ?