Hi,
Here are photos of the 7.92 dummy.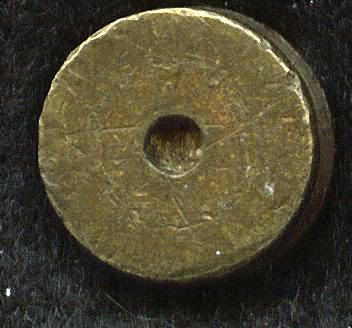 The OAL of the cartridge is 3.154 inches, there are six flutes in the case which measure about 1.185 inches, and the the cartridge weighs 189.6 grains. The dummy case does not take a magnet so it is brass construction.
My tentative ID is an Ex.patr.88 n.A. based on the weight, the hollow cavity for the firing pin, round nosed bullet profile, and the fluting. It is slightly shorter in length than it should be but this one has been used which may account for its slightly shorter longitudinal dimensions.
Can anyone confirm or correct my ID?
Thank you for any help.
Heavyiron