I recently obtained the box pictured below. I understaqnd that "Bemusterung" means Sample ammunition, but a sample for what purpose. I have seen "Bem. Nr. 1037 PL2" on lables which I'm told means the ammunition was intended for Army troop trials or filed trials as a result of some change in design. The ammunition in these boxes has a military headstamp. I assume the "Bem" stands for Bemusterung.
The ammo in the box below is headstamped "SINTOX 9mm Luger" and there is nothing special about the ammo that is visible. I would guess it is also some kind of test or qualification load for a slight design change, but that is only a guess.
Can anyone explain this label???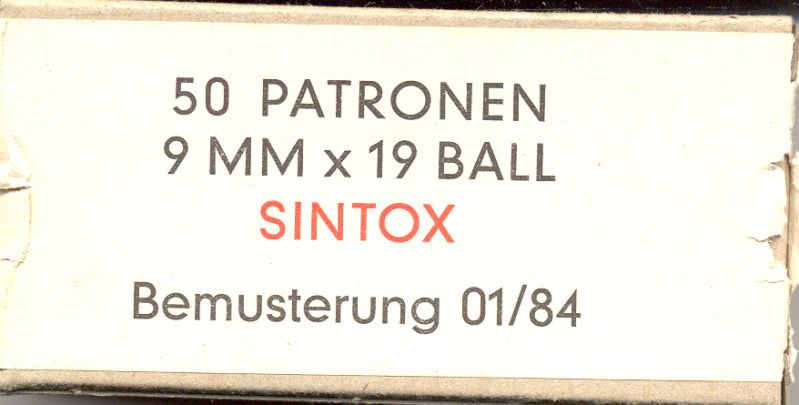 Thanks,
Lew