Here is an interesting item that I freaked on when I saw it. I can only imagine the intense bravery of so many men that surrounded its history. Part of the projectiles copper jacket is pealed away exposing the AP Core.
The story I was told that is a damaged barrel from a 50 CAL machine gun used on a B-26 during the Korean War. The pilot was assigned to an attack unit, typically flying night missions against North Korean troop and supply columns, which moved at night to avoid detection. The pilot reported missions flown at extremely low altitude to maximize hits; reported aircraft being hit on many occasions. He supposedly took this barrel section as a personal souvenir.
The seller I bough this from did not have much information on it. I am curious if anyone can tell if this damage was from the gun being fired or the gun being hit from enemy fire?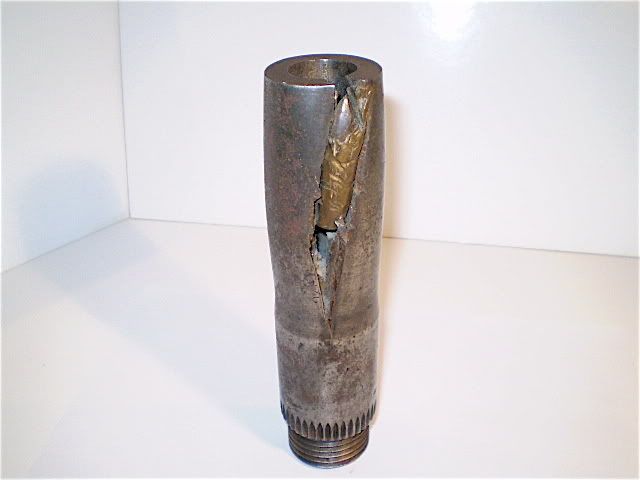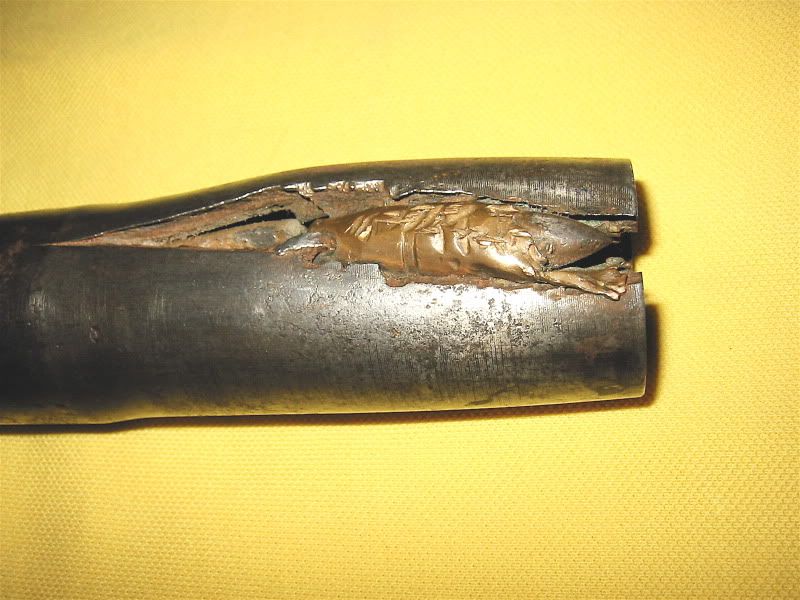 Hard to see clearly, but it looks like there is a ceramic type liner on the inside of the barrel under the projectile. (Can't Figure Out What That Is About)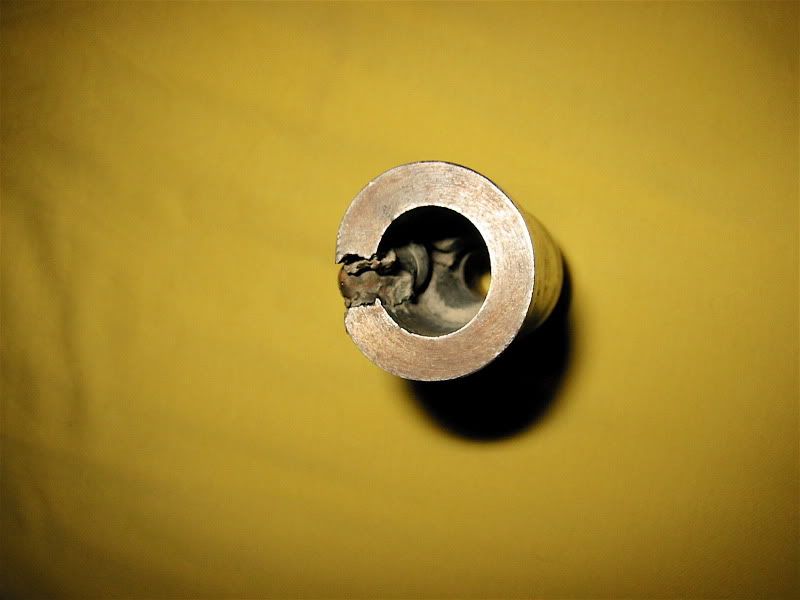 Deformed