Ok, I have no idea the reaction, if any this will get. I am pretty sure most forum members will not be familiar with this type of ammunition so I figured I would post a few pics. Some of you may know that I run a private wildlife Sanctuary and as a result, I use this type of ammunition in times of emergency and and or medical requirement. Below are a few photographs of some of the various types of tranquilizer darts I use. Their are many different kinds and styles of tranquilizer darts and the ones I prefer are the most "Ammunition Like", of the bunch, even containing an explosive charge called pyrodex.
Group Shot, size is dependent on the volume of drug the dart can hold. I use both a Blow Gun for the smaller darts and a C02 powered rifle for up to 6 cc's. My lungs are not what they used to be :-)

This pics shows two .5 cc darts, a 1 cc dart, a 4 cc dart and a 6 cc dart.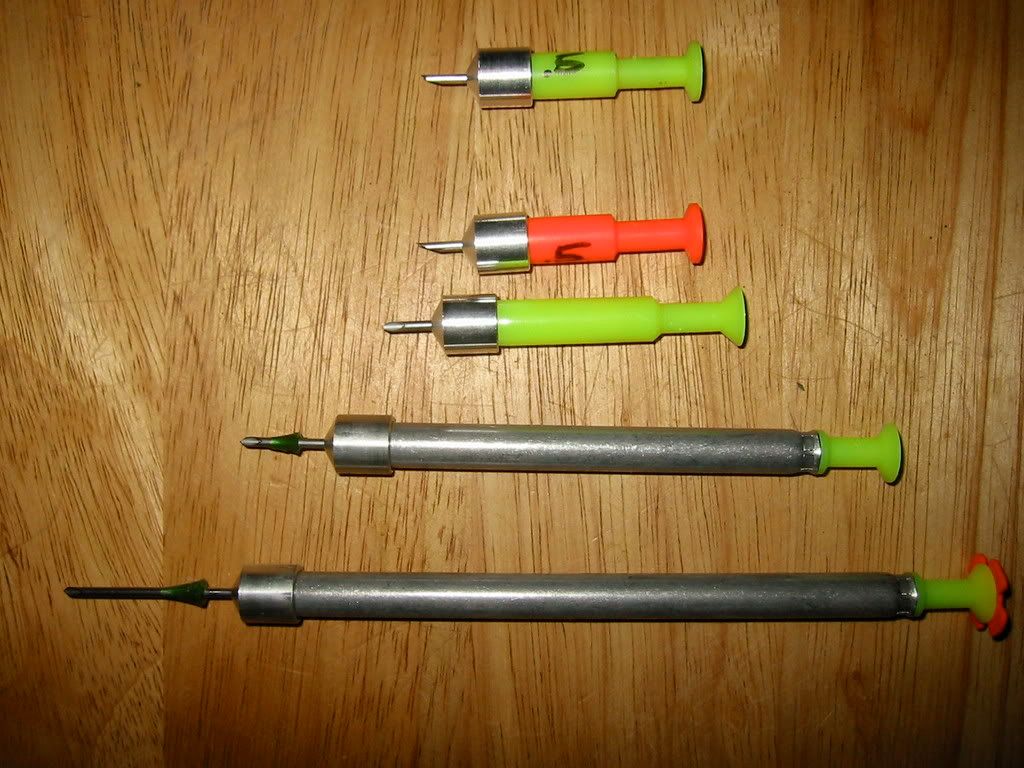 This picture shows a cutaway diagram of how these darts work. After filling with the proper drug combination, the dart is inserted into the delivery system and fired. Upon impact with the animal, inertia sends a firing pin into the pyrodex which in turn sends a internal plunger forward thus delivering the required tranquilizer. If you fire these darts at night, the tail end actually glows for a micro second from the internal charge going off.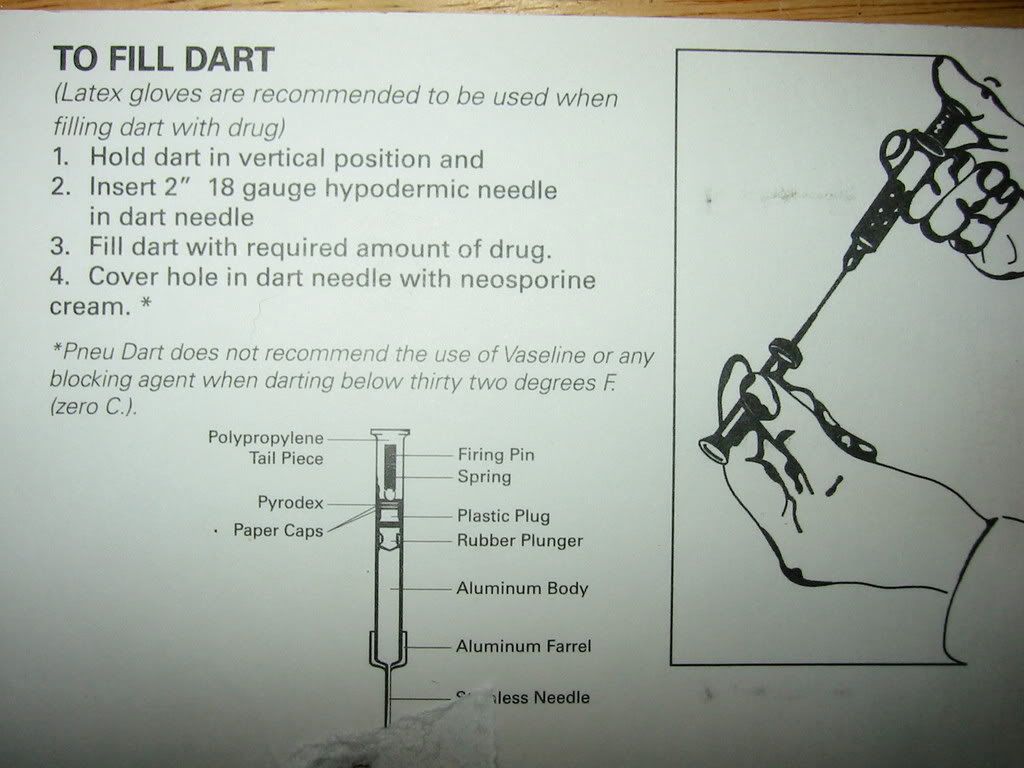 This pic shows the tail stabilizer on a 6 cc dart.

This pics shows the tip of the needle projectile in the shape of a hypodermic needle. HEAVY GAUGE = Tiger Resistant! You may also notice a green tapered cone attached to some of the needles. These are made from a gelatin and are used on large darts as a barb to keep the dart attached to the animal insuring a full dose delivery. The gelatin dissolves after a few minutes and the dart is manually removed from the animal.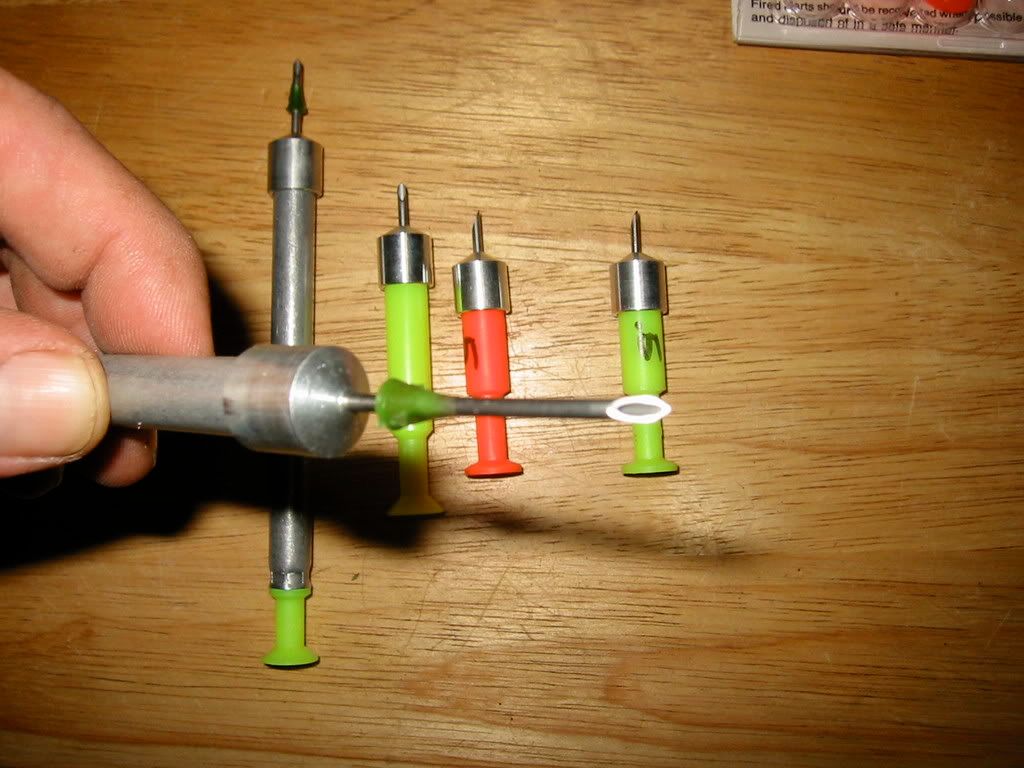 Anyhow, this will be a short thread, I just wanted to bring something unusual to the forum, out side the box.