A few years ago I asked a question about these 16ga shells on an older version of this forum (the topic does not even show up in the archive section). I didnt get much info at the time so thought now could be a good time to repost.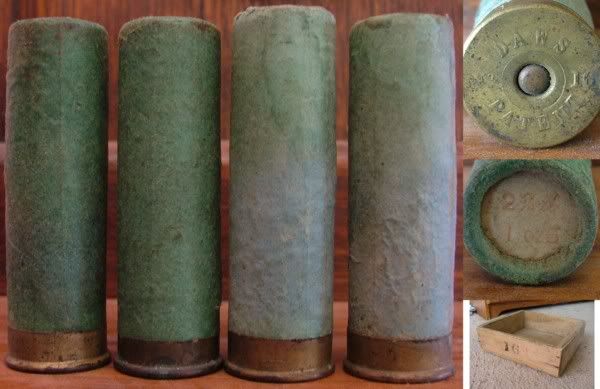 Quite a few years ago now I found a small number of these shells and a couple of other loose shells in a wooden box marked '16' hidden away in a shed in rural Australia. I think that the wooden box matches these cartridges but it is not marked in any other way and is missing its lid.
I know who George Daw was and how he fits into the interesting story of the Centrefire cartridge but have not found much information on the cartridges themselves.
I think these might date from around 1862 as that is the time when Daw was involved in the lawsuit with Eley that Eley subsequently won. I guess that after that time Daw would no longer have been marking cartridges with his named patent. Is my thinking correct?
Did Daw manufacture these shells himself or were they made by another firm for him?
And down to the pointy end of the questions we get to rarity and value - any comments or ideas?