Hi,
I have two 50 Carbine cartridges which are Benet primed. But there is obviously a difference between the two because the primer crimp grooves are at different locations on the case. There are no headstamps on either cartridge. Please refer to the photo.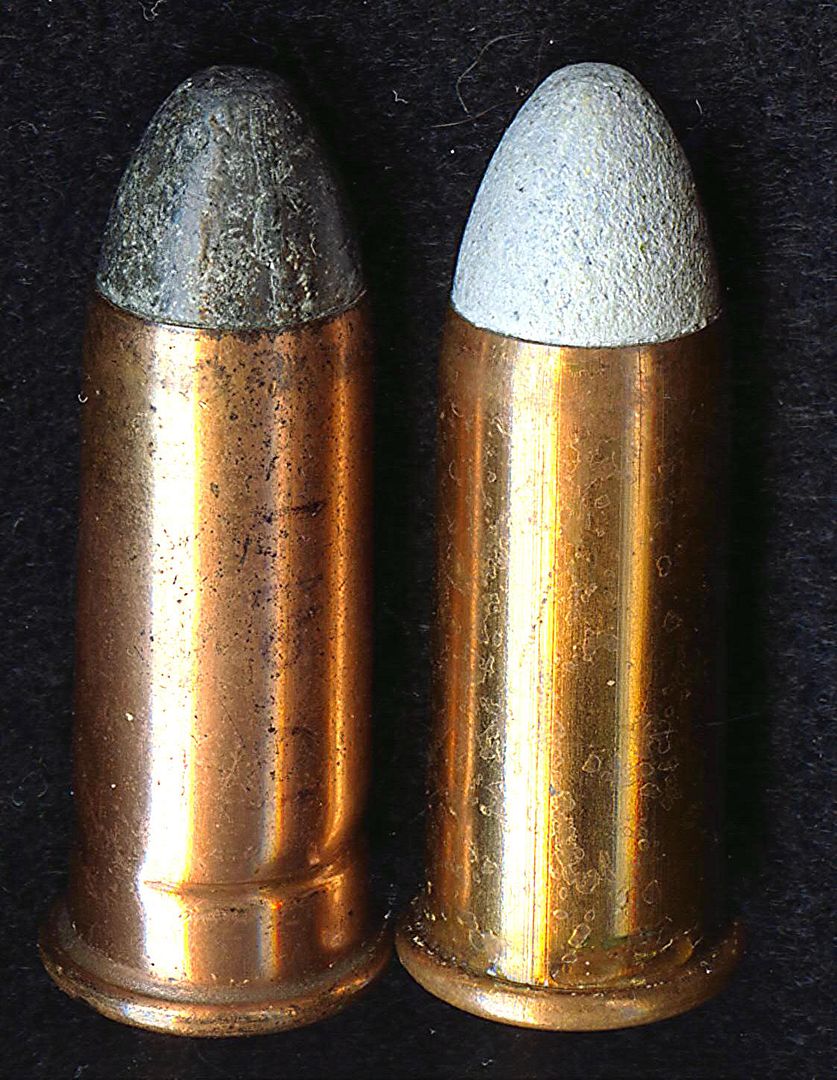 The crimp groove on the right cartridge is hard to see in the photo because it is adjacent to the rim. The other is obvious and is located about 0.27 inches above the rim. Both of these cartridges attract a magnet at the crimp groove. Does anybody know the difference in the primer types? I am guessing that these are two different designs of iron bar anvil types. Were these made during time periods or different manufacturers?
Any information would be welcome. Thank you.
Heavyiron