Here are a couple for the rimfire collectors. The two .32 rimfire cartridges in the pictures have slightly dished heads, nothing like the Merwin patent rimfires with their cone shape dished heads, but with enough of a dish to indicate that it was intended, rather than just being a chance occurrence during production. I'm trying to figure out who made them.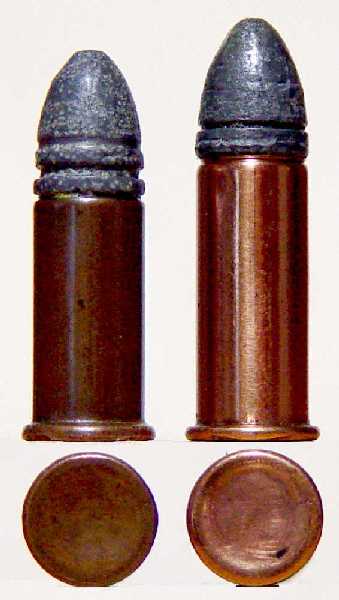 Several American ammunition makers produced rimfire cartridges with dished or concave heads. According to Barber in his book The Rimfire Cartridge in the United States & Canada, in addition to Merwin, other makers of dish based cartridges included Smith & Wesson, C. D. Leet, Crittenden & Tibbals, Ethan Allen, Forehand & Wadsworth, and UMC.
The cartridge on the left in the pictures has an intermediate length case (.675), a little too long to be called a short and a little to short to be called a long. It has a 2 groove bullet and fairly large circular tool marks intermittently around the top edge (opposite the head) of the rim.
The cartridge on the right has a single groove bullet similar to those used by Crittenden & Tibbals. It came to me identified as having been made by Smith & Wesson, but I'm not sure this is correct. It has a series of seven dash shaped tool marks clustered on one side of the top edge of the rim. This cartridge has an odd turned bullet crimp, formed just below the mouth, as shown in the last picture.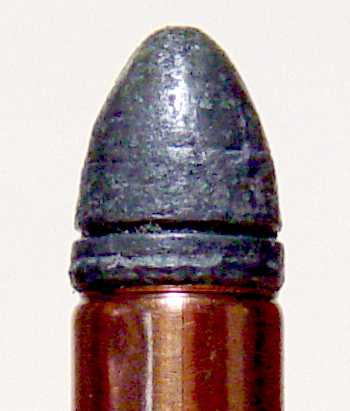 Any help identifying these would be appreciated.