I just have a couple to offer. The first is one I tried to get of the whole show from the corner while standing on a chair. It doesn't show a good portion of tables which were off to my right and behind, and also in the corners on the upper left and against the wall to my left, so the show is this big, and then some: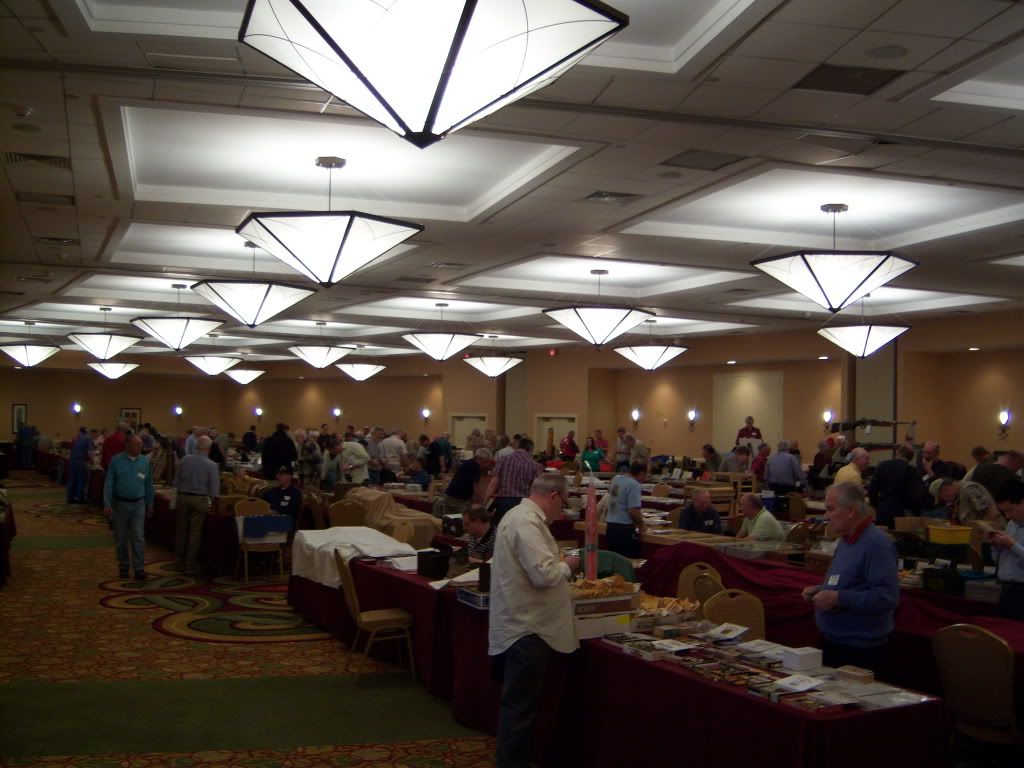 I had several great "show finds", some 4.6x30 DM11 AP rds from RUAG Ammotec, a Russian 9x19 exposed steel core tip AP rd, a 5.8x21 Chinese PDW rd, a 1950's experimental AP 9mm cartridge with an all-steel bullet, various THV and KTW hole fillers for the collection in terms of ogive, headstamp and metalurgy, etc… etc…
But the one that took the cake (for me anyway) was an original 22 Pokey KTW. I also noticed a table display which had a display of 4 original KTW Pokey's!! 3 prototypes, and one typical Teflon-coated. (they are the 3rd from the left, through 6th from the left in the middle group below) Wow!

The best thing though, had to be the gracious and helpful collectors who are now friends. Had a great time doing the seminar presentation with the other guys who also really knew their stuff! Had chances to meet Mr Woodin, Mr. Moss, and Mr. Curtis; what a pleasure. There's too many others to mention, but they were all great. One great memory of the show for me will be frequently and suddenly hearing Lew's guttural laugh from across the showroom floor. He has reason to be so happy, this show is great!