Anyone know what this would have been used for?
It might have been on a large piece of equipment.
I think this one was on a door.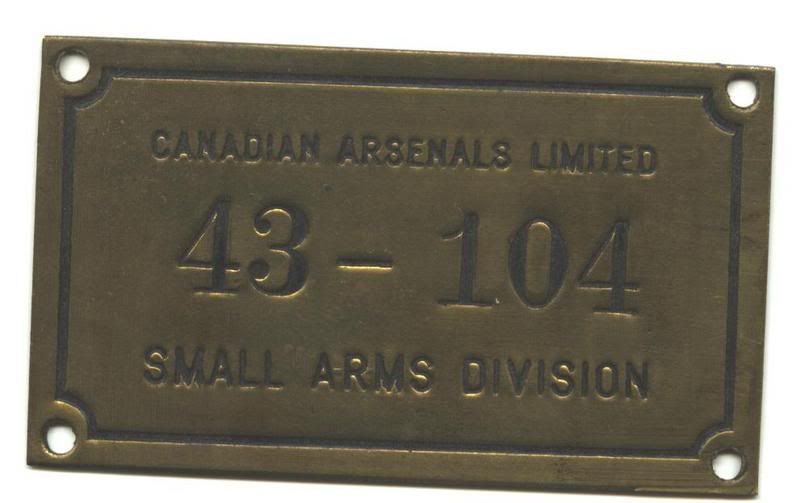 There is an IAA member who probably could ID these plaques,but I'm quite sure he doesn't use the forum.He would see them if they were submitted to
the Journal. Dimensions would help.
I agree with Dick and I will be happy to run it in issue 458 (457 is at the printers) if no one identifies it by then - or even if they do!
Guy: what are the dimensions?
Chris P.
Paul - I have the identical brass plate that you do, except that mine is number 43-131. Mine measures 3 inchs by 1-3/4 inches.
Chris,
It is quite small - 3 1/2" x 1 3/4"; very close to the others that have been mentioned. I had though that it might have been used to identify a depreciable asset, such as a piece of loading equipment. It is owned by a fellow in Quebec, who purchased it along with several similar plaques (or tags) for old gasoline engines.
I believe they were used on drawers. There is a member in CanadianGunNutz that was selling them.