I had mentioned in another thread showing a duplex 10mm "Eqaulizer" section that Double Tap has now come out with 6 new calibers for this duplex load type. I have received them today and photos are below:
box end labels:

small box types for 20rds of 9mm or .45acp:

large box type for 20rds of 454, 44, 41mag, or 357mag: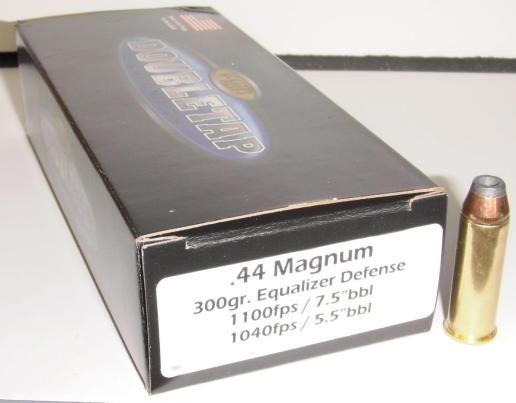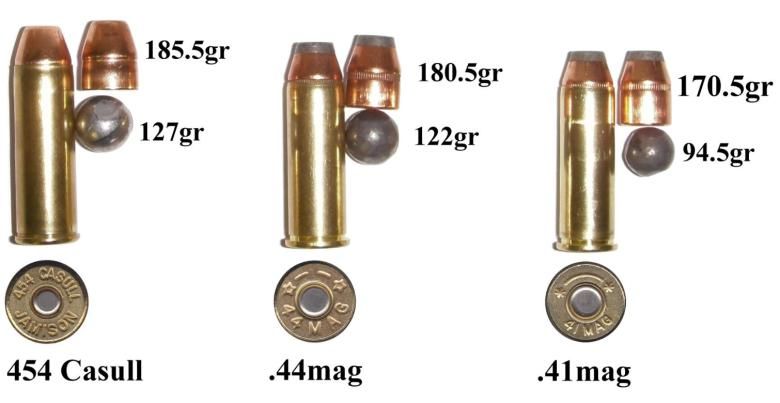 Two of the listed grain weights are a little puzzling, whereas on the 454 it is shown as 325gr, but only measured out to about 312gr, and on the 41mag it is listed at 300gr but only totaled 265gr. The 41mag was also the only cartridge that had a noticeable rattle when shaken, and if I had to guess, would say was due to Double Tap using the same lead ball in the 41mag which they use in the 10mm (.40 dia), thus the looseness.
The lead wadcutter discs in the 357, .45, and 9mm had no grease, but the .45 did have a copper gas-check.