Below is a 6.5 Dutch headstamp I have a question about.
As far as I understand it, the case was made by FN in 1922. Can anyone explain the other markings which appear to have been added later? Was this round reloaded, or stored in 1938?
There are always a variety of markings on Dutch ammo other than the year and maker, or brass lot. Some additional examples would be appreciated. I just put this one out as it may help explain some of the others I have seen as well.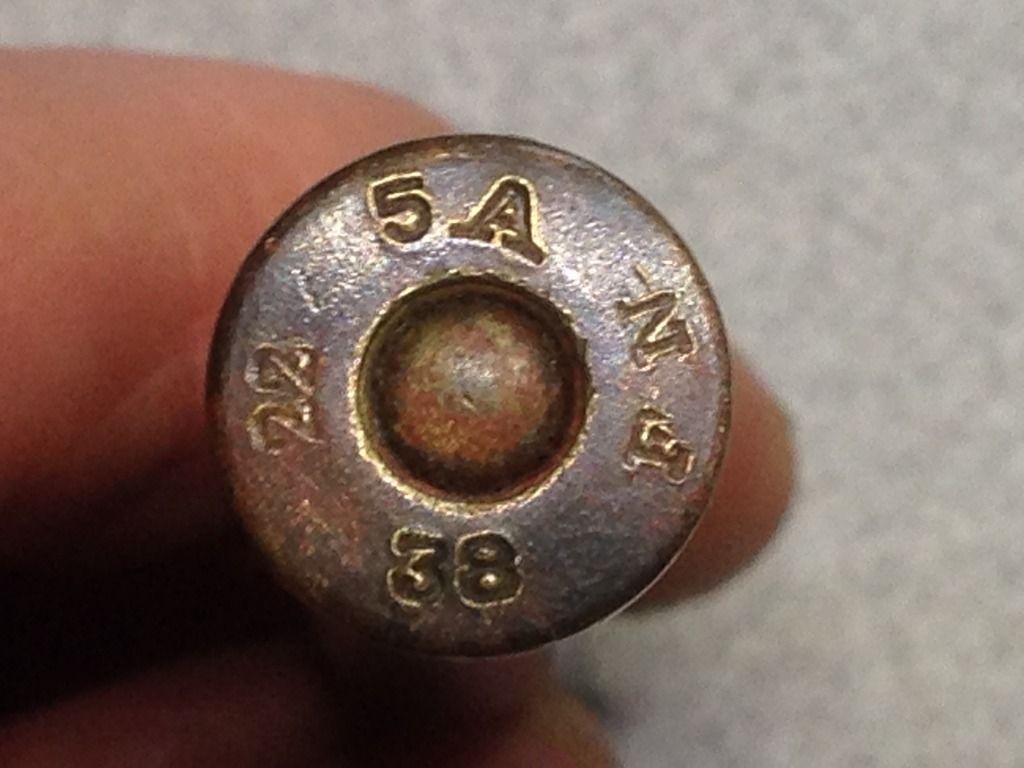 Thanks,
Dave