Recently a friend sent me the DWM box pictured below. The style and date are very interesting. The style is basically WWI German Army, but the 1921 date is very interesting. The cartridges found in the box are pictured, but it is very likely that only the headstamp with serifs is original to the box. The DWM B 480C B probably date from 1938 or later.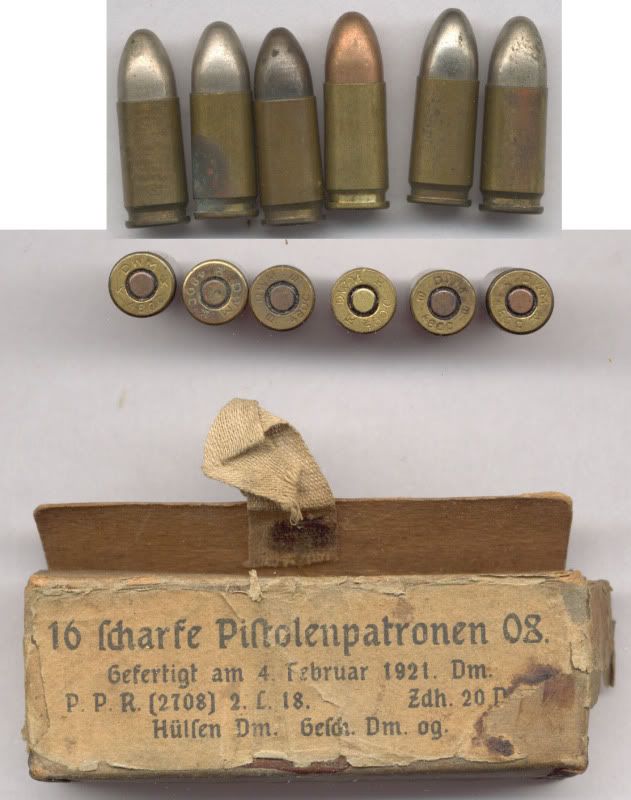 Below are photos of the boxes that contained the DWA headstamped ammunition dated 1920 and 1921 that was reportedly produced under Allied supervision, or at least with Allied approval for the German Army. Note that the cases were made by Spandau. The top box is interesting since DWA cases are only known dated 1. 21 (January 1921) but the loading of these cases continued through at least March of 1921.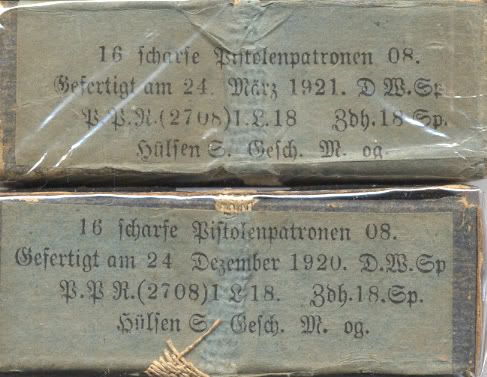 Does anyone have other 9mm P08 box photos that are post WWI but no later than 1925? If so please post them.
Cheers,
Lew