I sell ammunition and weapons systems reference materials on eBay. These folks are notoriously anti-weapon. In the several years which I have been on eBay I had have MANY ridiculous episodes with them. The on line advice pictured below is one of my favorites. After killing one of my sales I contacted their " online chat " ADVISOR and was told - yes , read and see - the word AMMUNITION could not be used to describe a reference about AMMUNITION !!! .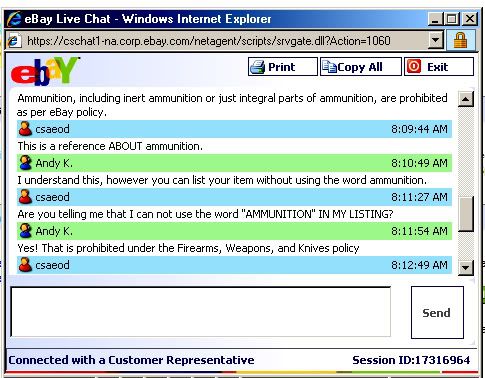 I filed a formal complaint with "trust and security" department and later received an apology.
They farm out most of the on line advice work to INDIA. Good luck with that !