Hey guys, ECRA Switzerland has been over for a week. Didn't anyone take any pictures there?
Harrie?
Alright, I'll start. I thought the Swiss ECRA Meeting was GREAT! It had noticably fewer tables than either the recent Dutch or German meetings, but the facility was much better. The building is reasonably new and is clean and bright. Much easier to see what you are looking at. I didn't need to carry around a small flashlight to see headstamps.
The lower attendance was offset by quite a few collectors who I only see in Switzerland, both Swiss and people from the surrounding areas. Also good is that the tables began filling on Thursday and almost everyone stayed until at least Friday afternoon around 4PM. This is different from some shows that I can't get around to before a significant number of those with tables are already gone.
Finally, the small town of Walenstadt is on the end of a stunningly beautiful lake with high cliffs and mountains along the north side. Some lovely little villages along the north side that are only accessible by boat or hiking path. Nice places to eat and some great spots in the area to visit. This is the one spot where many of the wives are willing to come along. We always come a few days early and leave a day or so after the show because of the beauty and the opportunity to socialize with some old friends.
One disappointment is that some of the regulars from the German and Dutch meetings didn't attend including some who are generally regulars in Switzerland.
I found some great cartridges and am VERY pleased with some great boxes I came home with.
I'm not a picture taker so someone else will have to post those. The only photo I took was of Kathleen enjoying a glass of local wine while we sat under a massive old tree on a patio overlooking the lake at a restaurant in a village on the north side of the lake.
Have already made our reservations for our next meeting in Walenstadt.
Cheers,
Lew
working on it. pls give me a few days. I had to finish my 30-06 corner for the 500th IAA Journal first
René
Excuses first for the poor quality of some Pictures, but for whatever reason there was something wrong with my auto-Focus.
So here we go:
It started with a tour at the Bloodhound Museum. The only place on earth where they still have these missiles.
First an explanation of how the sytem worked.
Explanation of the (in those days) modern fire-control Center.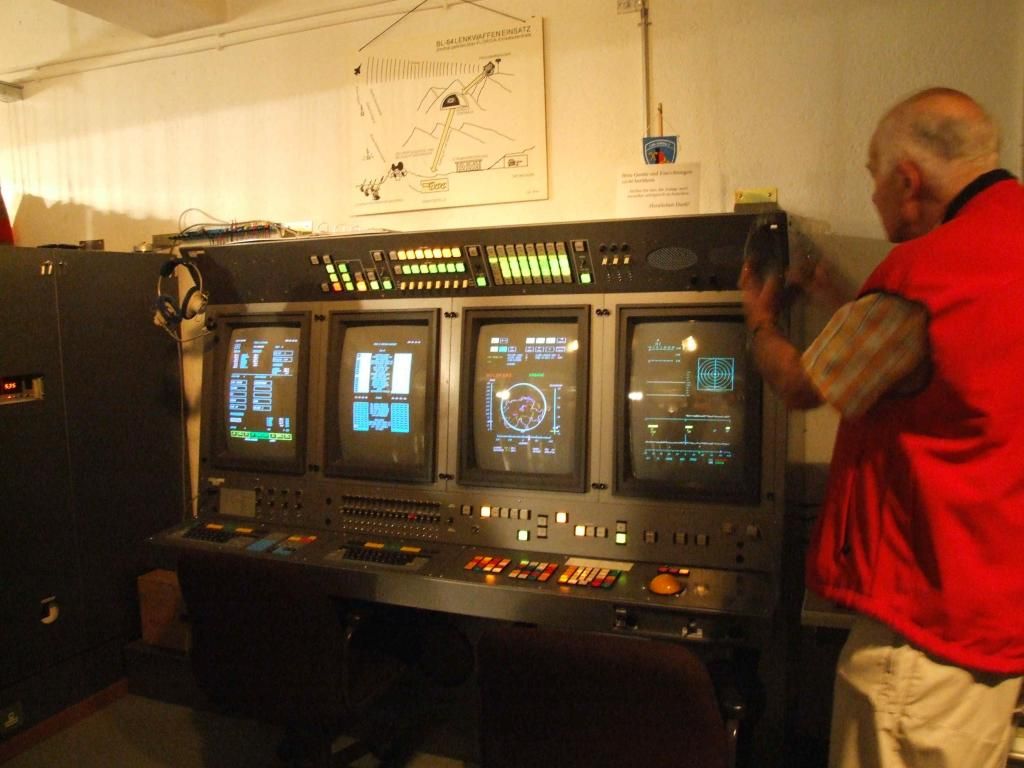 Radar Station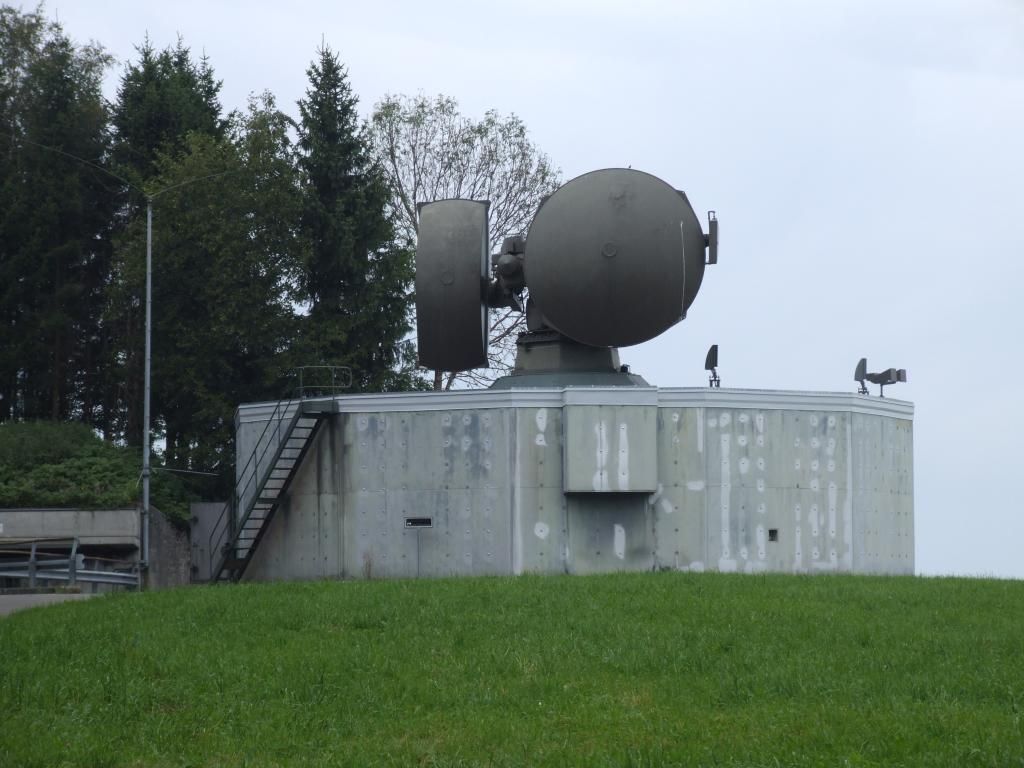 then we saw one of our members trying to hide . . . .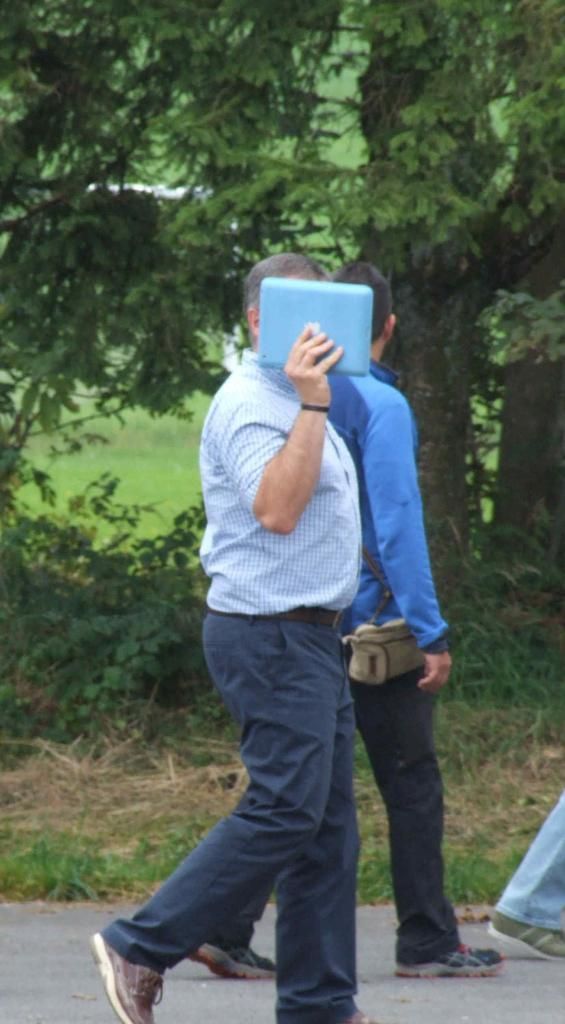 we soon out why. Must have been Paul Smith or Wolfganggross . . . . .

Launching positions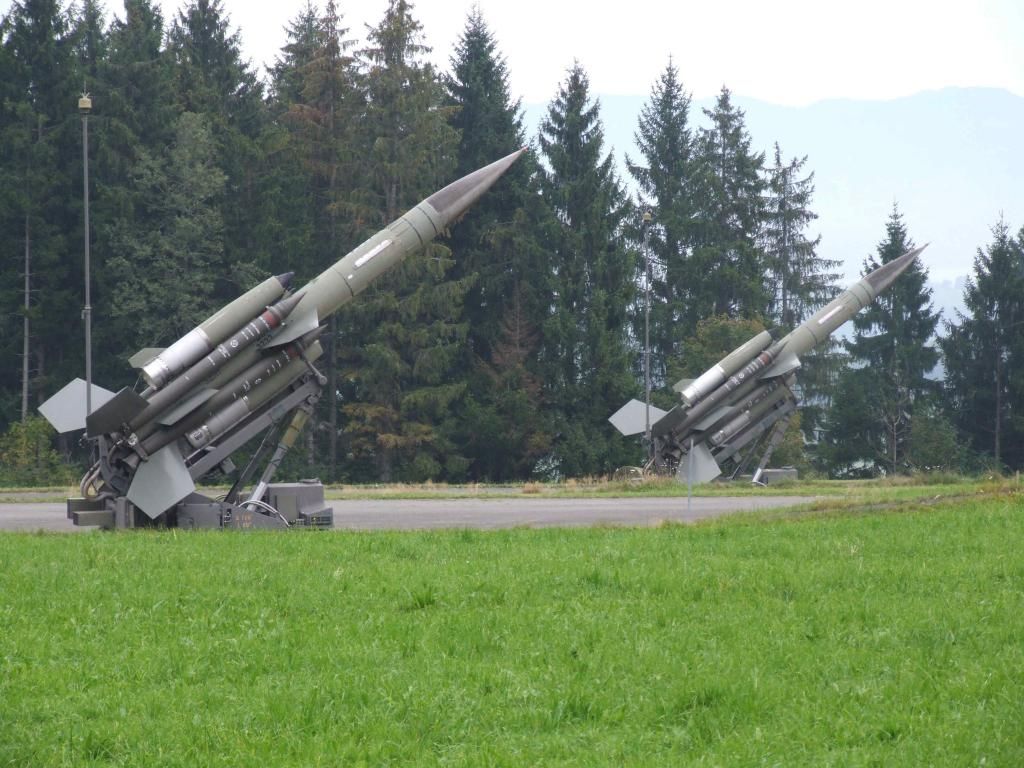 and collectors wondering if they could take one home

Then off to Walenstadt and the meeting hall. As usuall, well organised by the Swiss Team.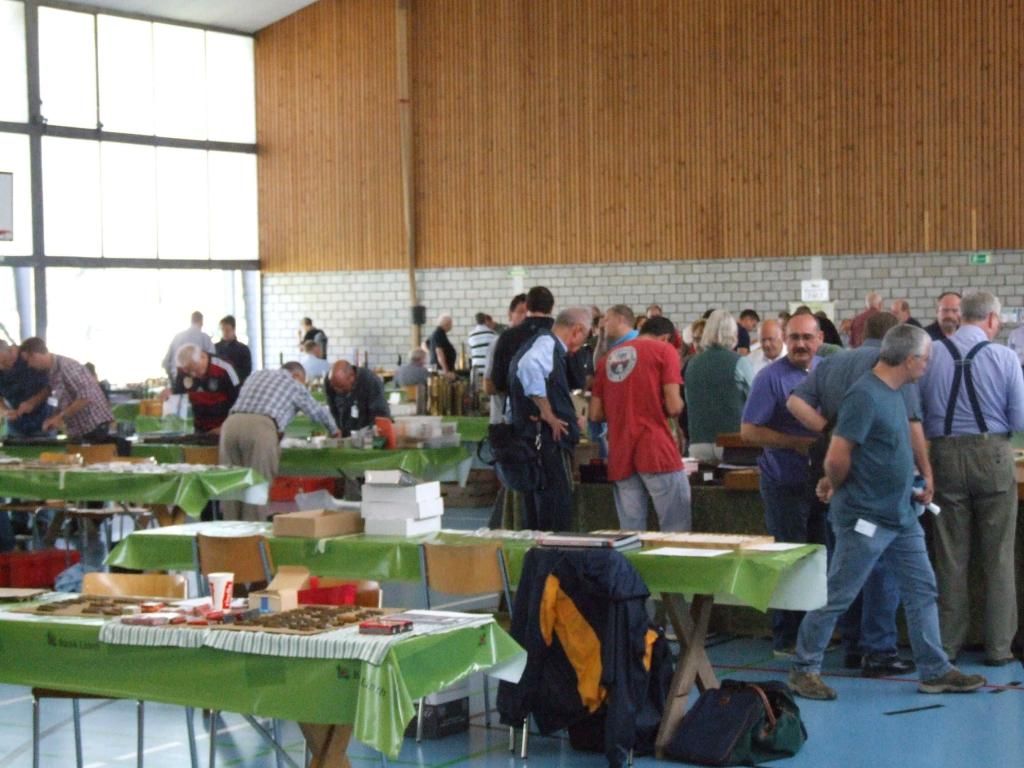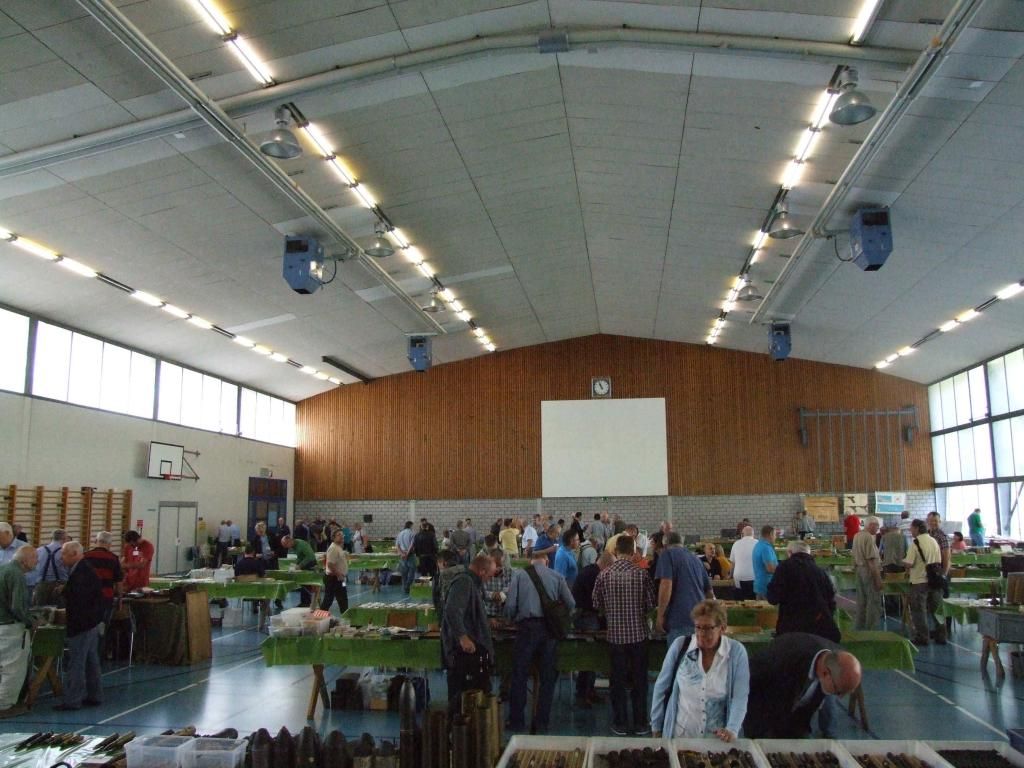 also here, rockets were for sale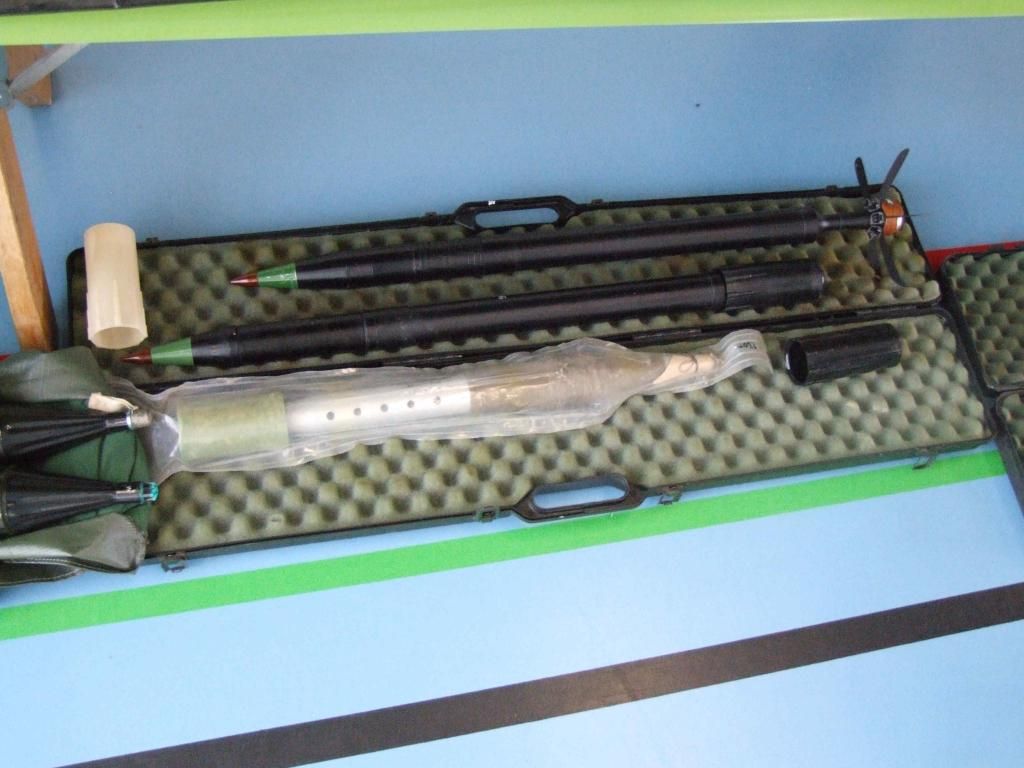 and everything else. . .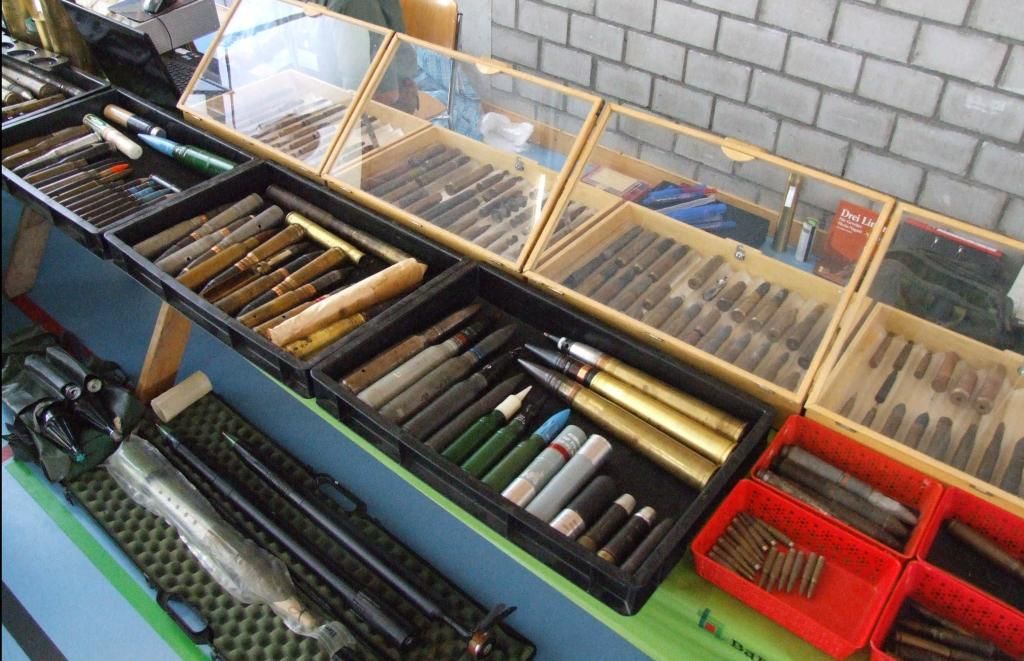 Great pictures!!! I can almost hear a dozen different languages spoken in that hall.
Flying Dutchman - thank you. Nice pictures. It brings back a couple of the best memories of my life - the Etzenrot ECCC Cartridge show near Ettlingen, in Germany, in 1979 and the ECCC Anniversary Show at Spa, Belgium, in 1985. I was privileged to attend those two shows, the only ones I ever was able to go to outside of the USA, and the experiences at both were wonderful. Nice cartridges not seen on this side of the pond, but much, much more important was the social aspect of both shows - camaraderie like I had only seen in the Army prior to that. I am happy to say that the spirit at Chicago, and then St. Louis, was usually the same.
Thank you for sharing them with those of us who could not attend.
Awesome show photos, thanks for those. Oddly, the one thing that caught my eye was in the second photo from the top, where at the fire-control computers you can see one of the very first graphic-user-interface devices for a computer, and it's the orange trackball at the right of the console. It would have been for radar plotting I presume. The modern computer "mouse" replaces these.
A few very familiar faces there. Way too much big stuff. Doesn't anyone in Europe still collect small-arms ammo under 12.7mm?
Lots of nice small caliber stuff, and some of it excellent.
One US collector even found some US made small caliber (380 & 32ACP) packed in the 25 round export boxes. I have never seen any of these actual boxes before. I'd love to find, or document these in 9x19mm, but only have the box illustration in one of Dan S's books. I have a 50 round box of new stuff for my collection, and over 20 new boxes for the collection, some quite old like a 1921 Swiss box and some DWM boxes I didn't have. Also some more modern boxes including ones for forensic labs that indicate no headstamp so they can better document bolt face tool marks, and one specific for an embassy!
The best thing about the Swiss meeting is that I see collectors who don't get to the Dutch and German meetings up north.
Great meeting! Thanks to the Swiss collectors who organized it.
Cheers,
Lew
I have never had much interest in traveling outside the U.S. but if you guys keep posting pictures of cartridge shows like that I think it may change my mind. Thanks for the great photos.
Zac
OK, a few more . .
amother look at the hall. This is about 80% of the total space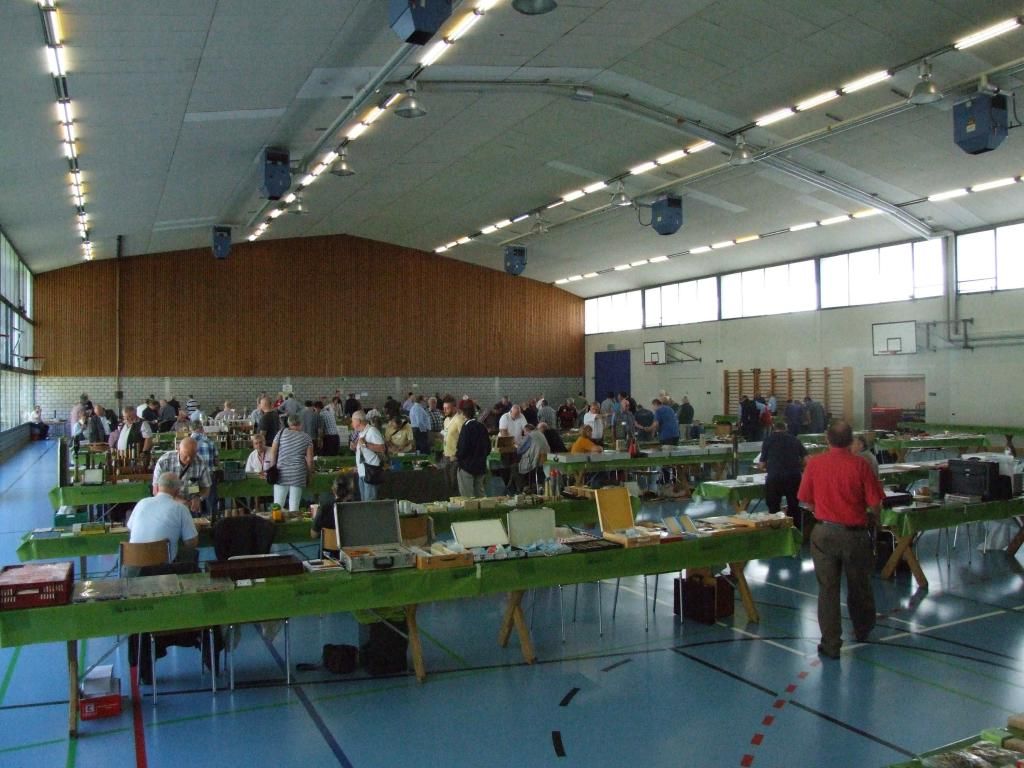 tables with small stuff

another look inside the missile. The black rubber bag in the middle contained the rocket fuel.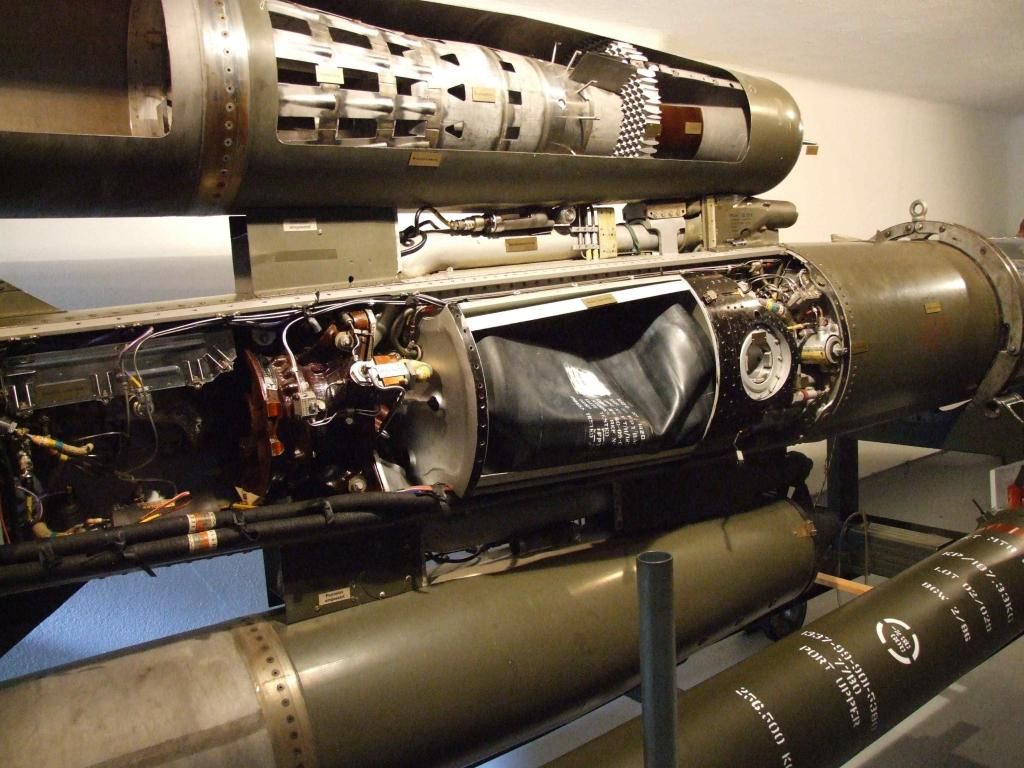 The radar in the nose of the Missile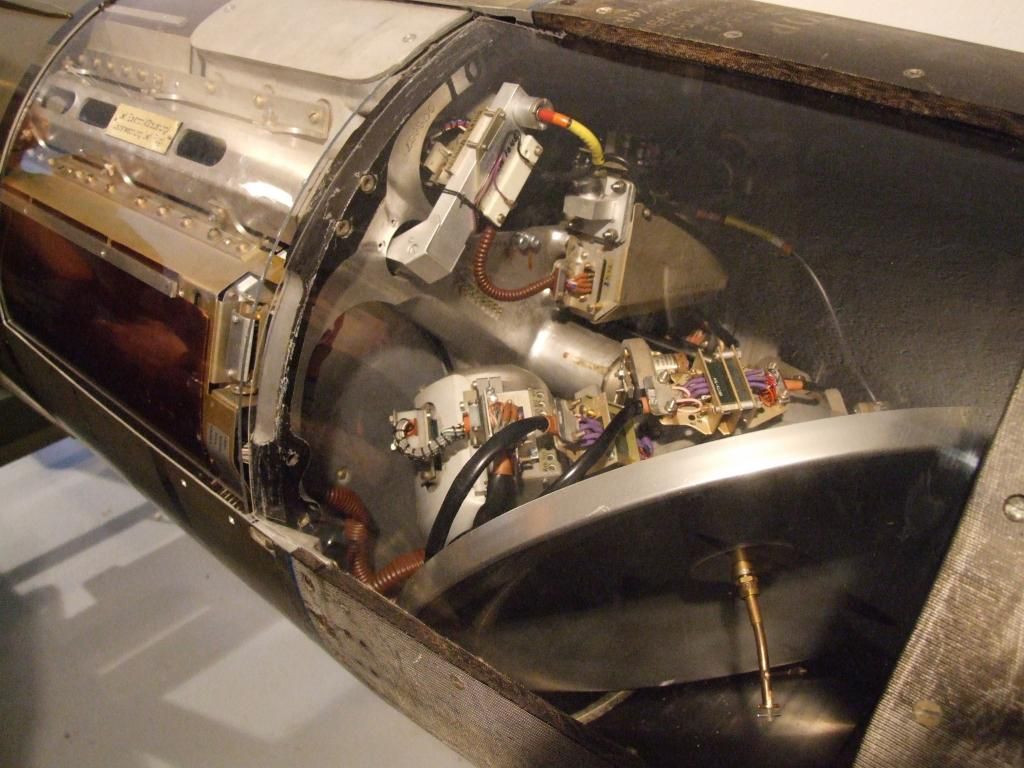 The explosive Charge (in red)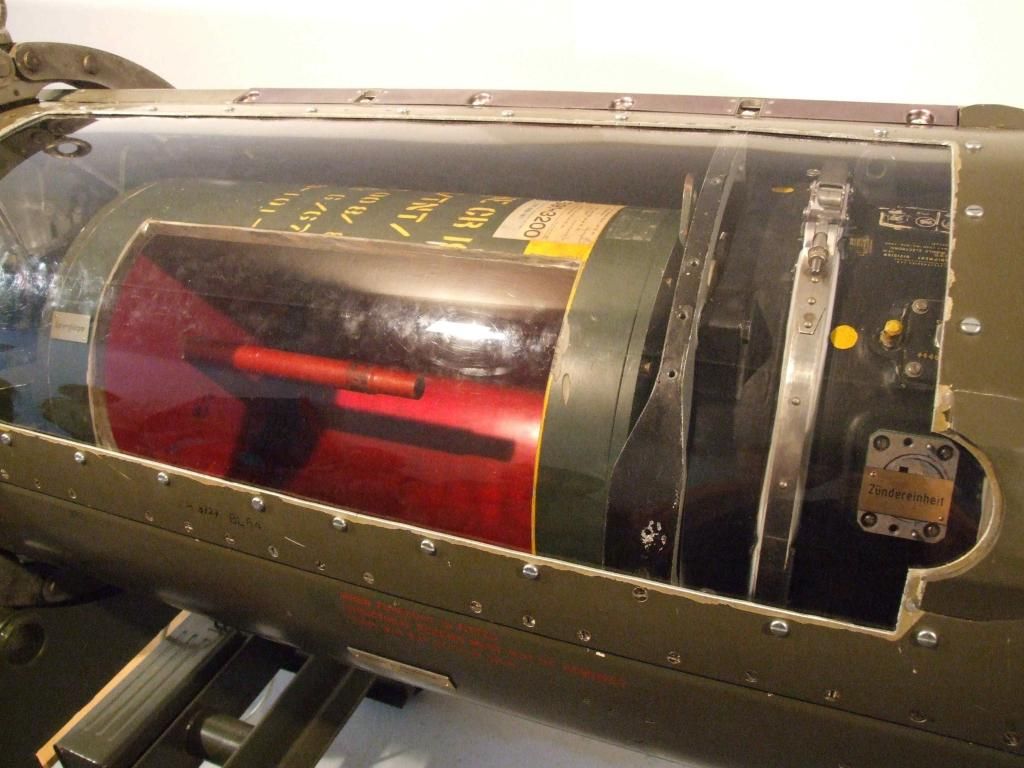 The "power house". Every unit had ist own emergency power supply.

The control room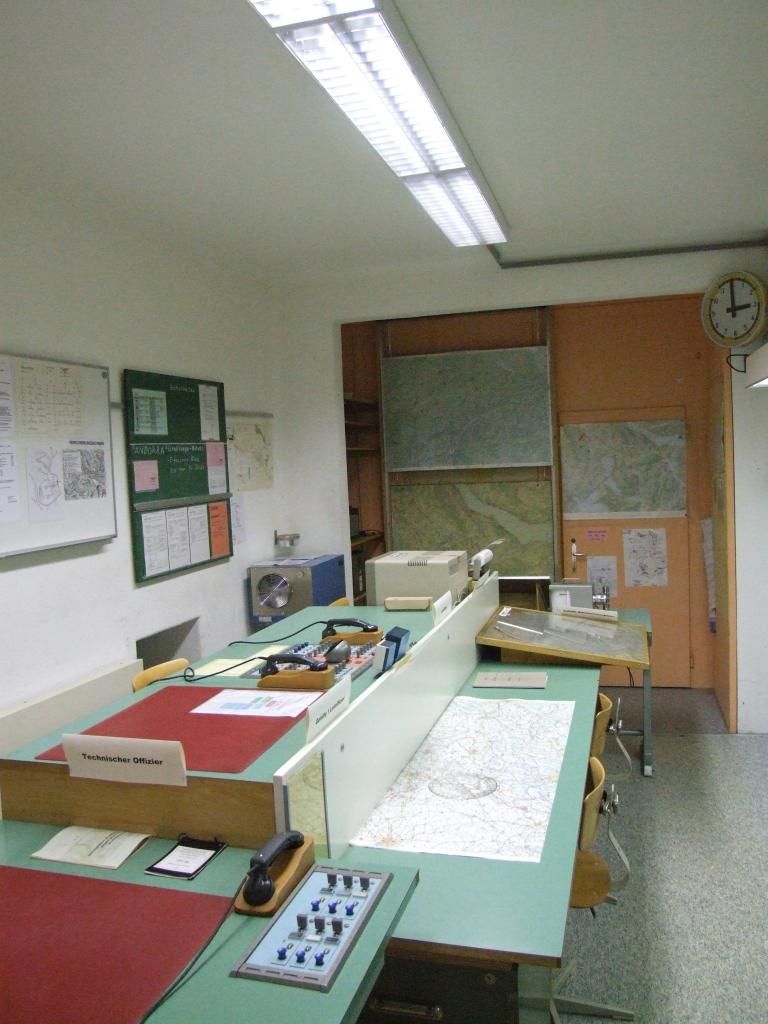 and the keys needed for launching the missiles.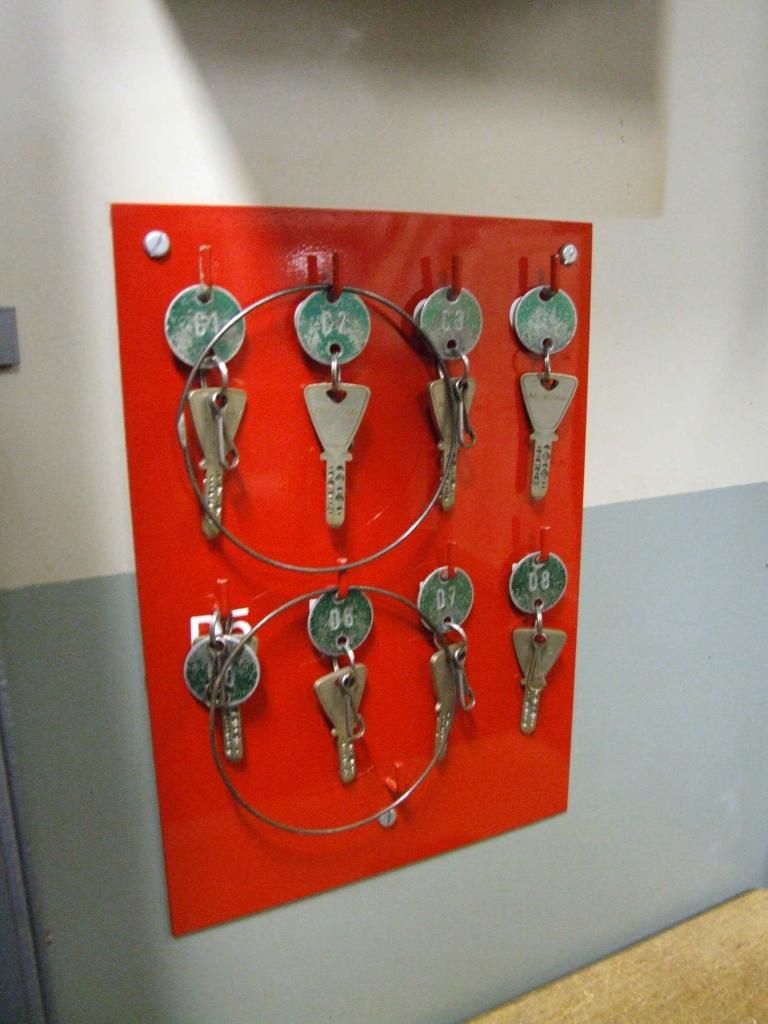 Note to self… save Burnsides for trades at future Europe show.
Amazing photos! Thank you so much for sharing them. What a great show with tons of amazing large bore specimens! Totally up my alley :-) I spied so really nice APFSDS-T items.
Jason
The heck with the show there - I would like to move and live there! What a great spot to have a show. The scenery and meeting all the folks there is better than picking up new cartridges could ever be.
I'm not sure about that. They have one at the Royal Air Force museum in Hendon, North London.