There have been several threads on the forum in the recent past where suggestions were solicited for the best way to store a cartridge collection. In each case, it was pointed out that oak is a poor choice if one decides to store the collection in a wood cabinet. The cartridges in this picture show the effects from what I believe was long term storage in an oak cabinet. These were part of a collection I bought this past weekend. While there was nothing super rare included in the damaged cartridges, there were some nice ones, including a .44 long rimfire with a raised US headstamp (on the top left), and a .32 lipfire (top right), both $10 to $15 cartridges.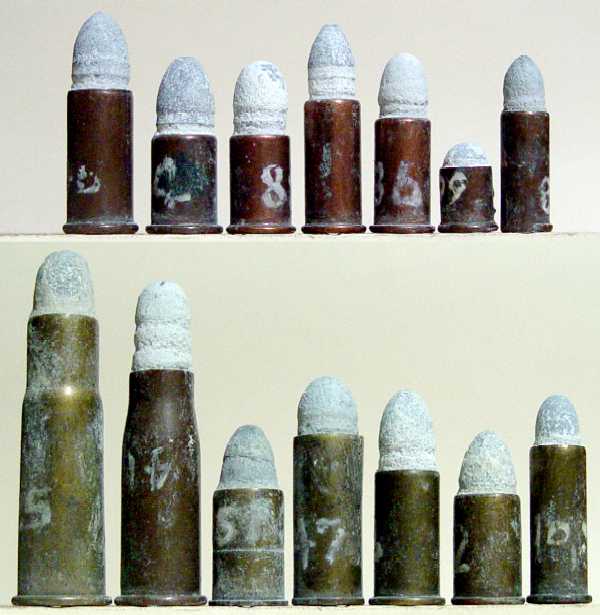 From the top left: .44 Long rimfire, .44 Short rimfire, .41 Long rimfire, .38 Long rimfire, .38 Short rimfire, 9mm Flobert, and .32 lipfire
From the bottom left: 11mm Egyptian, .41 Swiss rimfire, .455 Webley Mk II, .44 Colt, .44 S&W American, .44 Webley, and .38 Long Colt.