hs: EMZ A .50 75
Found the round in the Fuchs reference (What a resource!). But this one has an extra, smooth cannelure above the 'real' one, used for crimping in the bullet. It is rather shallow -almost the same as the 'real' one- approx 1,3 mm wide and sits 3 mm above the other.
I know knurled extra cannelures on tracer projectiles for 7,62 and 5,56 mm but have never seen one on a .50 cal.
Does it have any significance or is it just a manufacturing artifact?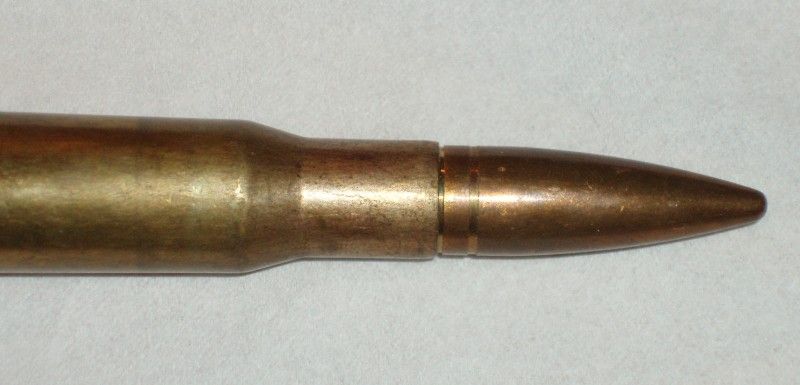 Søren